BlackBerry wins $814.9 million award from Qualcomm in royalty dispute
81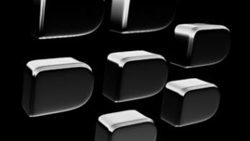 This has been a very good morning for BlackBerry and its hardy band of investors. The resurgent company was awarded a preliminary amount of $814.9 million from Qualcomm. The decision was made by an arbitration panel and relates to a dispute that both companies agreed to have settled in this manner. BlackBerry claimed that it overpaid royalties to the chipmaker based on a royalties cap that both firms had agreed to last year.
The royalties were computed on devices sold by BlackBerry between 2010-2015; the only question that the arbitration panel had to deal with, was whether BlackBerry's non-refundable royalty payments were covered by Qualcomm's royalty cap program. The decision, naturally, didn't go down well at Qualcomm. In a press release issued today, the company said, "While Qualcomm does not agree with the decision, it is binding and not appealable." The final award, which will include interest and attorney fees, will be announced on May 30th.
BlackBerry's shares were halted pending the announcement. They currently are up over 17% on the news to $9.06.
Qualcomm was also sued by Apple in January
with
the latter complaining that Qualcomm's royalty fees were too high. At the time, Apple claimed that the royalties it pays the company are five times the amount it pays all of the other cellular companies it has patent license agreements with, combined. Apple also stated that "For many years Qualcomm has unfairly insisted on charging royalties for technologies they have nothing to do with."
Just the other day,
Qualcomm filed its response to Apple's lawsuit
, and even threw in some counterclaims against Apple for good measure.
source:
CNBC
,
Qualcomm