BlackBerry tops estimates with its Q3 earnings report; shares soar
30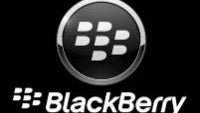 Even though BlackBerry reported today a 3 cents a share net loss for its third quarter, the results topped Wall Street expectations of a 14 cent a share loss. Additionally, revenue also topped estimates of $488.8 million. For the quarter, the company reported revenue of $557 million. During last year's third quarter, BlackBerry reported the slimmest of profits (1 cent per share) on revenue of $793 million.
Including the launch of the company's first Android phone during the period, handset sales totaled 700,000 units for the quarter. Numbers for the
BlackBerry Priv
slider were not broken out separately. That sales figure was lower than some Wall Streeters expected, and was down sequentially from the second quarter which was prior to the Priv's release. Hardware sales came to $222.8 million, down year-over-year, but up from the $201 million tallied during Q2.
Chen told investors and analysts that his first priority is breaking even on phone sales. He told analysts that this is coming soon. "Maybe next quarter, maybe a quarter later, but we're in that ballpark now," said the executive. He added that there is a good chance that device sales start making money and that the company decides to keep the unit. During the same conference call, Chief Financial Officer James Yersh said that BlackBerry needs to sell 5 million handsets a year to make the business worth keeping.
Where BlackBerry showed a major improvement was in software and services. Revenue for that group amounted to $162 million for the three months, up 183% from last year, and 119% from the second quarter. Acquisitions helped in this category,
especially the purchase of Good Technologies
.
As usual, BlackBerry continued to have plenty of cash and easily converted investments socked away for a rainy day, with $2.3 billion on the books. However, that was down from the $2.89 billion it held as the 2014 fiscal year came to an end.
"I am pleased with our continued progress on BlackBerry's strategic priorities, leading to 14 percent sequential growth in total revenue for Q3. We delivered accelerating growth in enterprise software and higher revenue across all of our areas of focus. Our new PRIV device has been well received since its launch in November, and we are expanding distribution to additional carriers around the world in the next several quarters...BlackBerry has a solid financial foundation, and we are executing well. To sustain our current direction, we are stepping up investments to drive continued software growth and the additional PRIV launches. I anticipate this will result in sequential revenue growth in our software, hardware and messaging businesses in the fourth quarter."-John Chen, CEO, BlackBerry
Investors loved the report. Shares of BlackBerry are up more than 10% on Friday to $8.64.
source:
FinancialPost
,
24/7WallStreet
Recommended Stories