BlackBerry spends $425 million to acquire mobile security firm Good Technology
61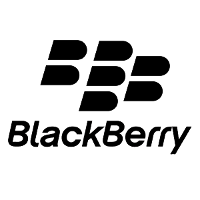 BlackBerry, already the leader in smartphone security, has purchased mobile security firm Good Technologies for $425 million. The acquisition will allow BlackBerry to improve upon its mobile device management capabilities, good news for CIOs and IT departments in charge of managing a fleet of handsets that include iOS, Android and Windows Phone devices.
Good Technology will help BlackBerry in the BYOD era by offering secure apps and containers for any mobile OS, using technology that has been approved by governments around the world. 64% of the handsets managed by Good Technology's MDM platform are iOS powered, followed by a large contingent of Android and Windows Phone devices. The platform offers users app-level encryption, advanced data loss prevention and secure communication between applications.
Good Technology is used by 6200 organizations, including half of the Fortune 100 and all of the commercial banks, aerospace and defense firms in that group. BlackBerry provides secure mobile communications for all of the G7 governments and 16 of the
G20
. The company also partners with the top ten law firms and global banks around the world.
"By acquiring Good, BlackBerry will better solve one of the biggest struggles for CIOs today, especially those in regulated industries: securely managing devices across any platform. By providing even stronger cross-platform capabilities our customers will not have to compromise on their choice of operating systems, deployment models or any level of privacy and security. Like BlackBerry, Good has a very strong presence in enterprises and governments around the world and, with this transaction, BlackBerry will enhance its sales and distribution capabilities and further grow its enterprise software revenue stream."-John Chen, CEO, BlackBerry
The transaction is expected to close at the end of BlackBerry's fiscal 2016 third quarter and will be be accretive to the company's earnings and cash flow for the first year after closing.
via:
Crackberry