BlackBerry once again reports smaller losses, sells less phones, but shares go up
52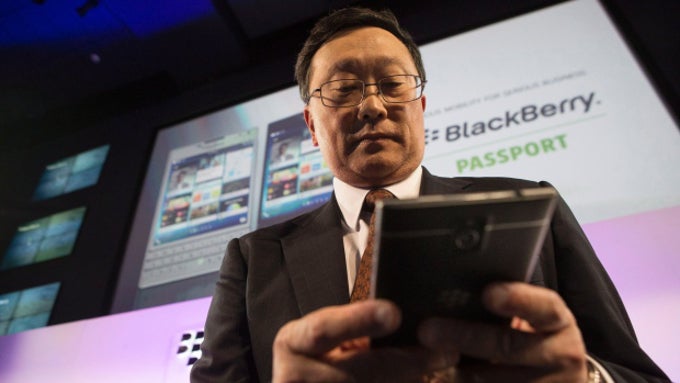 It seems that John Chen's plans to transform BlackBerry and bring it back on its feet might be working just fine for the former giant. The Ontario-based manufacturer today released its financial report for the quarter that ended on August 30, and according to it, BlackBerry has seen less losses that initially expected. The net loss for the latest three fiscal months is $207 million, times less than the $965 million that it lost just a year ago. The revenue, one of the most vital financial stats, was $916 million during the second quarter of BlackBerry's fiscal 2015, down from the $966 that it brought back home during
the previous accountable period
.
The revenue breakdown ("46% for hardware, 46% for services and 8% for software and other") shows that John Chen's internal reconstruction is gravitating towards amping up the device portfolio of the company - during the previous quarter only 39% of the earnings were due to handset sales and 54% were brought home thanks to BlackBerry's software and other services.
"We delivered a solid quarter against our key operational metrics, and we are confident that we will achieve breakeven cash flow by the end of FY15,"
CEO John Chen revealed.
"Our workforce restructuring is now complete, and we are focusing on revenue growth with judicious investments to further our leadership position in enterprise mobility and security, driving us towards non-GAAP profitability during FY16."
Au contraire, the shares of the maker of the squareish
BlackBerry Passport
reported a 5% overall rise of its shares, which is a good sign towards the balancing of the financial situation at the Canadian manufacturer. In the previous quarter, BlackBerry had sold 2.6 million devices (1.6 million of which brought in revenue), but during the latest one it succeeded in selling "only" 2.4 million units, 2.1 million of which brought in revenue for Waterloo. It' yet to be seen if the BlackBerry Passport will affect the company in a beneficial way.
source:
BlackBerry
via
Reuters