BlackBerry ads ready to take over the screen on your Apple iPhone and Android handset
47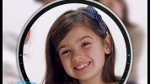 Employing a new advertising technique called the "Takeover," BlackBerry intends to
hijack the screen
of your PC, Apple iPhone and Android handset in order to show off some features of the BlackBerry 10 OS. Testing out this ad in the U.K., BlackBerry found that the average person spent 4.2 minutes with it on his phone, a long time for a person to stay engaged with an advertisement. The ads cost tens of millions of dollars and only takes over the screen on your device when you click on it. The ads start out as banner ads or in-app ads. Once you tap on it and it fills up your entire screen, it makes your phone look like a BlackBerry Z10 running BlackBerry Hub or Time Shift.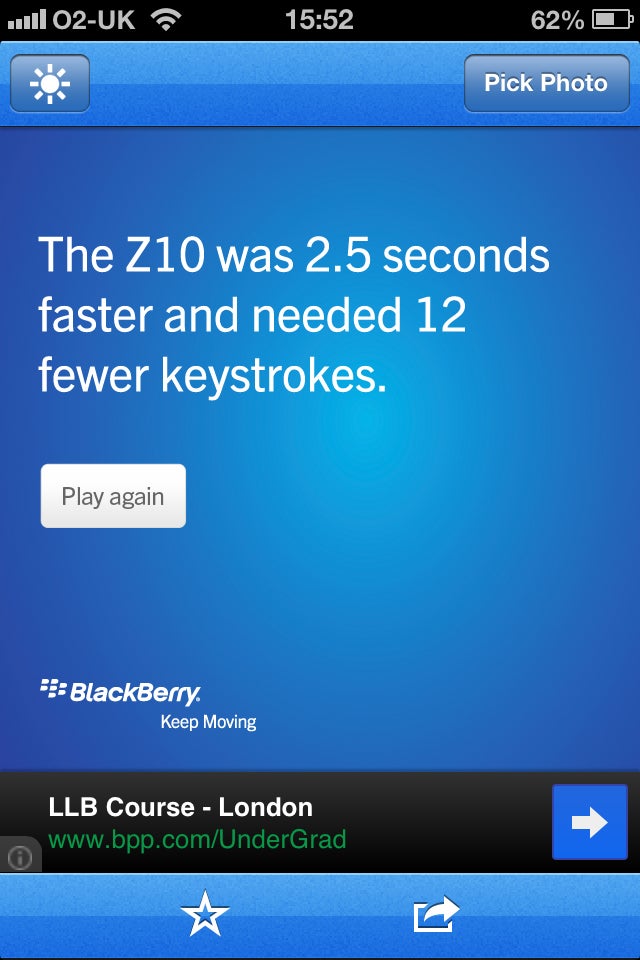 Scanning a QR code will allow you to take part in a typing contest between the Z10 and your phone
The company's CMO, Frank Boulben, calls this "real-time marketing." BlackBerry Hub is a universal notification center for BlackBerry 10 which shows the latest emails, SMS messages and social networking information in one location on the phone. Time Shift is the feature on the BlackBerry 10 camera that allows you to replace the faces of certain people in a group shot who might have had their eyes closed or had sneezed. The camera takes extra shots fractions of a second before and after the shutter is deployed, allowing the user to have some "inventory" of facial shots of each person in the group to replace the poor ones with.
The "takeover" commercials will coincide with a series of newspaper ads in such prestigious newspapers like the New York Times, which will be followed by an interactive typing challenge designed to show off the speed and accuracy of the BlackBerry 10 keyboard versus those on other people's phones. BlackBerry will try to encourage people to use their smartphone to scan a QR code on a digital or print ad, and that will allow the typing challenge to load. A person's smartphone
will then host the typing challenge
between the native QWERTY on their phone and the BlackBerry 10 QWERTY. The idea, of course, is to show off the quicker and more accurate typing experience on the BlackBerry 10.
Will any of these sports actually result in more sales of the
BlackBerry Z10
? BlackBerry has been hoping that the U.S.launch of the Z10 would really help the company gather momentum. Now, it looks like it is going to have to be up to the physical QWERTY equipped
BlackBerry Q10
to keep the dream alive. If that fails, we could hear more about
BlackBerry's plan to license its security features to iOS and Android users
, something that just came up last week.
source:
Forbes