BlackBerry Z10 battery life: not bad for 1800mAh cell
33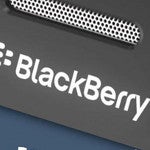 These days, a sub 2000mAh battery on a flagship handset means that you're looking for trouble. But that doesn't seem to be the case with the
BlackBerry Z10
. The Canadian manufacturer has always been able to squeeze the most power it could out of a battery by optimizing the OS, and it looks like BlackBerry has done that again with its new flagship phone. That doesn't mean that the handset is at the top of the charts, and you will still need to plug in whenever you can. What it means is that on some tests, like web browsing and video playback, the device is closer to the top than the bottom of the rankings.
The 8 hours and 20 minutes of talk time that the new all-touch 'Berry tested out at put it
just 20 minutes
behind the
Apple iPhone 5
. But the BlackBerry Z10 was hours behind some of the new handsets with huge batteries like the
Oppo Find 5
(14 hours, 17 minutes) and the
LG Optimus G
(15 hours, 30 minutes). The first BlackBerry 10 model does better when it comes to web browsing. With Flash disabled for the test, the highly rated browser on the BlackBerry Z10 lasted for 6 hours and 27 minutes which is a far cry from the nearly 10 hours that mobile Safari lasted on the Apple iPhone 5 before the battery conked out. But it is more than
double
the puny 3 hours that the battery lasted while browsing on the
Samsung GALAXY Nexus
.
Motorola RAZR MAXX
(running on Android 4.0) was able to last, the 'Berry outperformed the
Motorola RAZR i
, the
HTC DROID DNA
and the
Nokia Lumia 920
.
So overall, the BlackBerry Z10 will probably get you through the day with moderate use. But considering that BlackBerry wants this phone to be all things to all people (consider the BlackBerry Balance feature), bringing along the charger and scouting for an outlet might come in handy. One thing that the BlackBerry Z10 has that many of today's flagship phones don't is a
removable battery
. So when you look at battery life this way, you can always replace the battery with a fresh one or with an extended battery once they are offered.
source:
GSMArena