BlackBerry World app store flooded by 47 000 apps from one developer (hint: most of them are crap)
27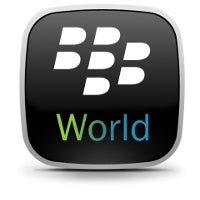 BlackBerry World, the 'Berry app store, is flooded with low quality apps from a single developer. 47 000 out of some 120 000 total apps on it are made by S4BB, and a lot of them are city guides, audio books, phrasebook and others. The mysterious developer seems to be focused on quantity rather than quality and is taking advantage of the liberal publishing rules in the app catalog. Other types of applications are a few fart apps, apps that password protect other applications, and so on.
Take out these 47 000 applications out of the total number of 'Berry apps for curiosity sake, and you're left with just around 73 000 apps. In comparison, Microsoft's Windows Phone Marketplace has over 150 000 applications.
BlackBerry - attempting to push its BB10 operating system and new devices - is struggling to get developers' attention, and companies like Spotify have declined developing for it.
BlackBerry has a nearly impossible task - compete against iPhone, Android and even Windows Phone. The company launched its new operating system, BB10, at the beginning of the year, and new devices like the Z10 and Q10, but it has struggled to gain traction and has now publicly stated it is
considering all options
.
source:
BerryReview