BlackBerry signs licensing deal to provide security for rugged CAT and Land Rover phones
19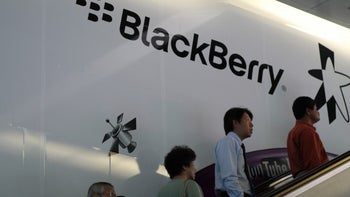 BlackBerry announced yesterday that it will partner with British smartphone manufacturer Bullitt Group to certify as "BlackBerry Secure" upcoming versions of Bullitt's rugged CAT and Land Rover branded smartphones. Adding BlackBerry's cybersecurity technology to future models of these phones will make them durable on the outside and secure on the inside. BlackBerry Secure combines BlackBerry's proprietary software and applications to protect device users' privacy while blocking attackers from exploiting the vulnerabilities found on a device.
Bullitt licenses the CAT and Land Rover names for its phones, which are designed for use in environments like construction sites where less rugged phones have met their demise. The company sells its handsets in over 100 countries with the majority of sales taking place in Europe, the Middle East, Africa, North America, and Latin America.
"This new deal will allow us to expand our BlackBerry Secure footprint into the more than 100 markets that Bullitt Group currently distributes its products, especially in Europe, the Middle East and Africa. Bullitt Group's customers, from farmers and construction workers to outdoor enthusiasts, will now be able to have rugged products that aren't just durable on the outside, but also strong on security on the inside."-Alex Thurber, SVP and GM of Mobility Solutions, BlackBerry
On Friday, BlackBerry also reported its fiscal first quarter 2019 earnings. Software and services revenue rose 18% year-over-year to $189 million (based on GAAP, or Generally Accepted Accounting Principles). Overall, the company reported revenue of $219 million for the three month period. BlackBerry did report a net loss of 11 cents a share (again, based on GAAP) for the period. It expects software and services revenue to grow 8% to 10% for the fiscal year 2019.
source: BlackBerry