BlackBerry Priv returns higher than anticipated says AT&T executive
54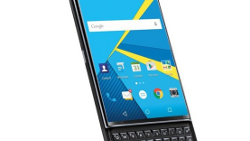 According to an AT&T executive who requested anonymity, the
BlackBerry Priv
is having a hard time in the U.S. Returns at AT&T, which had an exclusive on the Android powered 'Berry in the states from launch through mid January, have been higher than AT&T anticipated. Both AT&T and BlackBerry had expected strong demand from Android users for a phone with a physical keyboard like the Priv. Instead, most Priv buyers turned out to be BlackBerry users who were unfamiliar with Android, leading to the higher returns.
Also, the high price bestowed upon the Priv could not have been a positive factor. The AT&T executive pointed this out by stating that "There isn't much volume growth in the premium segment, where Apple and Samsung dominate." BlackBerry reported sales of 600,000 units for the fiscal fourth quarter which ended on February 29th. That was below expectations for 850,000 phones for the quarter, and down from the 700,000 phones BlackBerry sold in the year-earlier period.
For years, everyone said that Android would be BlackBerry's savior. But now that it appears that Android is not the answer, what is? BlackBerry CEO John Chen says that
two more reasonably priced Android phones will be launched before the end of the year
. But he also has said that BlackBerry will exit the handset business if it doesn't turn a profit this year.
With the Priv unable to solve BlackBerry's handset business, it might be time for Chen to cut the cord now before the company throws good money after bad.
source:
CNET