BlackBerry Passport Silver Edition hands-on
24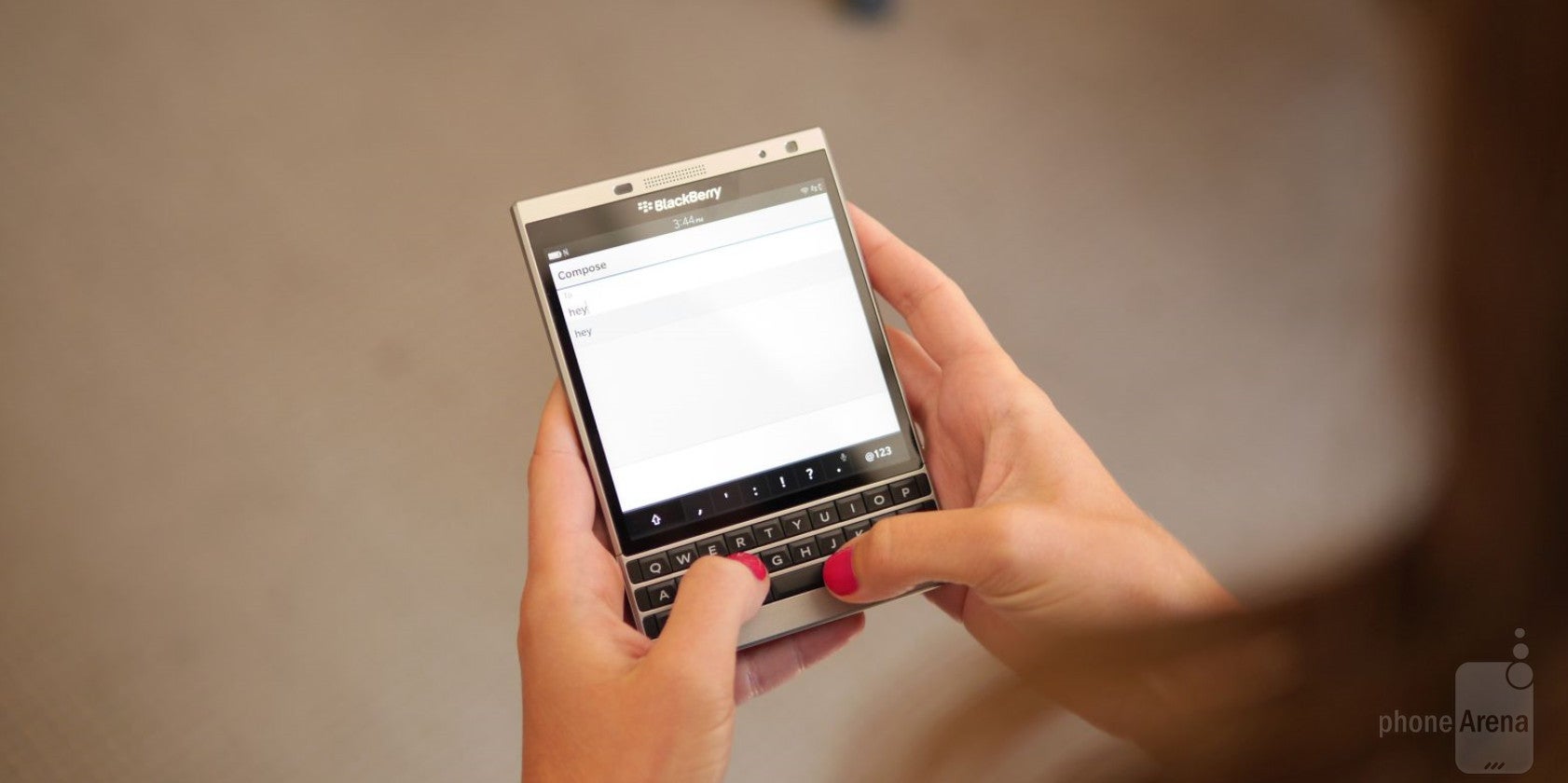 Several years ago, BlackBerry smartphone releases were in great abundance, but nowadays, they're few and far between. Call it hard times, or lack of interest, there's no arguing that it's a rare occurrence nowadays to hear any echoes regarding new BlackBerry gear. In fact, the last notable one we've reviewed was the
BlackBerry Classic
over the busy holiday season back in December – with the BlackBerry Leap coming out of hiding back in March. So when word came out that a new version of the Passport was coming out, it should stir up some interest, right?
Ah, the BlackBerry Passport! It's been a while since we've handled one, but we remember it fondly for having one striking and solid industrial design. Playing around with the Blackberry Passport Silver Edition, it's almost tough to discern any sort of changes to its design – besides the obvious silver colored frame it's sporting. However, it is tucking away a few subtle changes. For starters, there's now a "
curved
" edge around the edges of the phone, which actually looks more like a curved beveled edge to tell you the truth. It's a pleasant change from the rounded corners of the original Passport, so it's something that accentuates its industrial styling even more. Secondly, there's now a rubbery textured rear cover that not only contrasts nicely to the majority of its silver colored frame, but adds great grip for the phone as well.
Beyond that, this is exactly the same Passport we all know from before. Therefore, it's still sporting the same 4.5-inch 1440 x 1440 display, 13-megapixel rear camera, 2-megapixel front camera, Qualcomm Snapdragon 801 SoC, 3GB RAM, and a 3450 mAh battery. Oh yeah, we're dealing with the same keyboard here, which depending on your taste, might be suitable for the task. Even though we had some challenges using it in the past, we suppose that it's an acquired taste – so the more it's used, the more you might feel comfy using it.
Overall, it's a new Passport with a silver colored framed – with a few subtle design changes. Color options are nice, right? Of course it is, especially considering that the AT&T-specific version of the Passport is still largely sporting the same darker color scheme. For those itching to get their hands on this, you'll need to know that you can snag one for $549 online through BlackBerry's online shopping portal. And for a limited of time, buyers will be treated to $130 worth of accessories with the purchase of the handset. Anyone planning on getting one at all? Don't be shy now.