BlackBerry Messenger 6 is out; brings connected apps to the game
1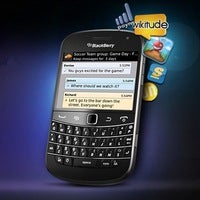 If you pick a number of random BlackBerry users and ask them what they love about their smartphone the most, chances are that BlackBerry Messenger is going to top the charts. RIM's proprietary instant messenger has been praised by many for its functionality and versatility, and the best thing about it is that the app just got even better.
BlackBerry Messenger 6 has just been released
and brings along a number of new features and improvements. Most notably, the new version of RIM's messenger adds support for connected apps allowing third-party software to have BBM features seamlessly integrated within it. For example, the latest versions of Wikitude and Foursquare for BlackBerry allow you to easily interact with your contacts and make them aware of your whereabouts, while games and other apps will be able to have BBM chat built-in right into them. Another neat thing is that sending text messages to your buddies who do not have BBM yet is now possible. That can be done straight from the BlackBerry Messenger's interface, and your conversation will be displayed in the usual for the app threaded fashion. More connected apps will be launching in the forthcoming weeks so it might be a good idea to keep an eye out for them.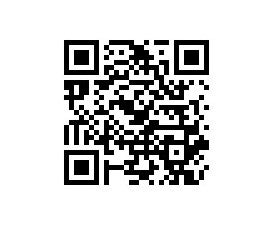 If you haven't done so already, grab BlackBerry Messenger 6 from the link below or by using the QR code provided on the side, and while the software is downloading, feel free to check out these videos showing off some of BBM's new features. The app is available for BlackBerry OS 4.5 or above.
BlackBerry Messenger 6
[BlackBerry App World link]
source:
BlackBerry
via
SlashGear