BlackBerry KEYone price and release date
52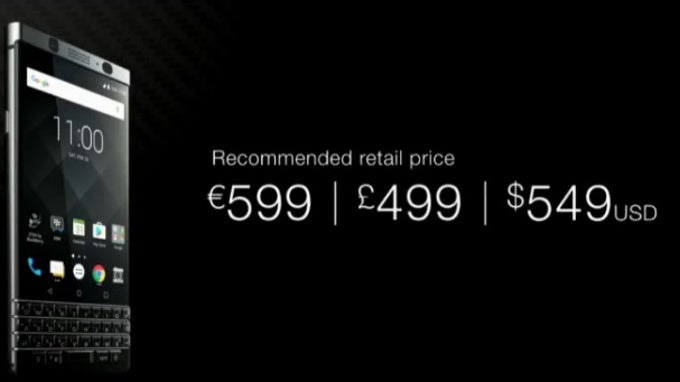 The
BlackBerry KEYone
is a phone like no other: it features a physical, full QWERTY keyboard that you can use not only to type, but also each key can act as a shortcut and you can even swipe on the keyboard and use it as a trackpad. The new KEYone is also powered by a very efficient Snapdragon 625 system chip and coupled with its 4.5" Full HD display that does not drain much power, as well as the large, 3,505 mAh battery, it's expected to be among the phones with longest lasting battery life.
But what is the BlackBerry KEYone price and when is the release date?
The BlackBerry KEYone will be launched across the globe, but the release dates will differ for different markets. What is known is that the phone will be available starting in April, and we have prices in U.S. dollars, euro, and British pound sterling, which surely means that the U.S., Europe and the UK will be getting the phone.
The price of the KEYone is set just below that of Apple's iPhones and Samsung's Galaxies. It's the following:
$550 in the United States
€600 in Europe
£500 in the United Kingdom
What do you think about this price? Are you planning on getting the new BlackBerry KEYone?