BlackBerry CEO Chen confirms that another flagship 'Berry is on the way
10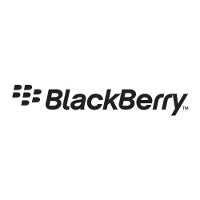 In a published interview, BlackBerry CEO John Chen said that another flagship model is coming from the Canadian manufacturer. The
just introduced BlackBerry Q20
, with its physical QWERTY keyboard, old school TrackPad and function keys, is the model being produced for the die-hard BlackBerry fan. But Chen says another new phone is being designed to attract new customers to BlackBerry.
Chen couldn't guarantee that this model would launch in 2014. This could be the
rumored 64 bit octa-core powered 'Berry
that was originally expected next year, but has apparently been put on the fast track by BlackBerry and could see the light of day in September. We would expect to see this device include some rather tasty specs as BlackBerry pulls out all of the stops in a bid to attract the iOS/Android buyer.
With the BlackBerry Q20, the company is taking care of the little things that it should have done with the
BlackBerry Q10
. This device is made for the man or woman who still proudly uses the
BlackBerry Bold 9900
/
9930
. Chen hinted at strengthening its partnership with at least two major U.S. carriers, and added that he had talks with one of them. "
I'll be surprised if they don't want it
," Chen said. "
I'll work hard to get them to want it
."
Unlike Heins, Chen seems to be seriously locked into the customer experience. And the current CEO also realizes that BlackBerry has a history of overpromising and underdelivering. With that in mind, we could see BlackBerry deliver a device later this year that nobody would have ever expected from them. And also expect more informative marketing from BlackBerry. The lack of such education from the company was mentioned by Chen as a major failure of the prior administration.
Sounds like for the first time in perhaps forever, BlackBerry is in capable hands.
source:
CNET