BlackBerry App World update brings "update all" button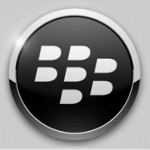 We recently told you that
BlackBerry App World recently celebrated its three billionth download
. What impressed us was the fact that the first billion downloads took 786 days to complete, the second billion was done in 210 days and it
took only 176 days to download the last billion
. Now out of beta, BlackBerry App World version
3.1
.4.25 is ready for you to install on your BlackBerry device. The main change that this version brings is a time saving "update all" button that saves you from going through each app with a pending update and manually updating it.
BlackBerry has been one of the manufacturers at the forefront of NFC technology
with most new 'Berry models coming with support for NFC. You might ask yourself what this has to do with BlackBerry App World and we'd be happy to oblige you. The new version of App World lets you
share your list of installed apps by using NFC technology
. At the same time, you can view your friends installed apps the same way they could see yours, which is by using NFC. You can now connect BlackBerry App World to BBM which will reveal a number of new BlackBerry App World actions you can send in your messages. Holy Nokia, Batman! The update brings Finnish language support to the online applications store and also takes care of various bug fixes.
BlackBerry App World celebrated its third birthday back in April and we can still remember
when it first opened for business
. Now, you can download the latest version of the store by
clicking on this link
.
source:
BerryReview