BitTorrent's new IM app for mobile and desktop features end-to-end encryption
3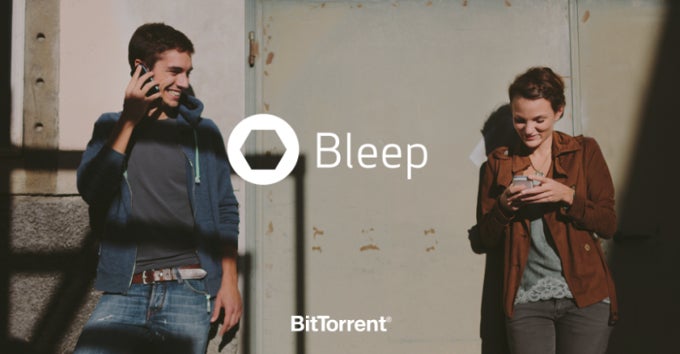 Privacy and security are two of the most sacred commodities in the modern mobile world, and with criminals, hackers, and even government agencies tripping over one another to snoop on user data, we're perhaps more vigilant now than we've ever been. The sensationalised headlines, ranging from
NSA spy stories
to the
leaking of celebrity images
, have left the consumer market in a permanent state of mistrust -- on the constant lookout for ways to interact without being monitored. BitTorrent, of all companies,
announced
back in August that it would be building a crypto-messaging service for Android, and now, the app known as Bleep is available across all major platforms.
Given BitTorrent's legacy in the business of file-sharing, the company knows a thing or two about peer-to-peer communication, and claims that Bleep for iPhone, Android, Mac and Windows offers bolstered, end-to-end encryption that surpasses rivalling, so-called "secure" IM services.
Once the free app is installed, you're met with a clean, simplistic user interface à la WhatsApp, iMessage and the many dozens of others out there. The added bonus -- if BitTorrent is to be believed -- is that the content you send can not be interfered with by external agents. This is because, as per Bleep's description, no data is stored within the cloud, but instead, messages are housed locally on the devices of those involved within the conversation. What's more, images are encrypted with keys that only you hold, so as BitTorrent notes,
"can't be leaked to haunt you later."
Apple's iMessage is lauded for its end-to-end encryption, for which it one-ups the vast majority of instant-messaging clients. But Bleep is peer-to-peer rather than being cloud-based, something that BitTorrent believes is key in retaining user privacy, and the fact that Bleep is also cross-platform is very advantageous.
Where the app may borrow from traditional messaging apps such as those aforementioned, it also snags a few ideas from Snapchat. For example, the 'Whisper' feature -- once activated -- will send pictures and messages that disappear 25 seconds after being viewed. One can easily flit between Whisper and normal chat modes without interrupting the conversation, and, also akin to Snapchat, there's a measure to protect against screenshots.
If a user does try to preserve part of a conversation by means of a screenshot, the app auto-blocks certain information, so that utterances cannot be linked to a specific username. This, of course, doesn't prevent one from using a camera to capture a screen-shot in a more literal sense, but for all-round promotion of private, secure back-and-forth, BitTorrent's Bleep appears to leave very little to chance.
The free app also offers VoIP calls, and signing up is as simple as choosing a nickname. If you do take more than a fleeting interest in your privacy, then here are the direct links to all versions of Bleep: