NSA phone spying unconstitutional says Federal Judge
18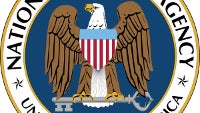 A federal court judge has ruled that the NSA program that spied on U.S. phone calls was unconstitutional, infringing on the privacy rights of U.S. citizens. U.S. Judge Richard Leon ruled in favor of four plaintiffs who were challenging the NSA, and stressed that his decision applied to their case only. The judge said that the plaintiffs would probably be victorious in challenging the NSA on fourth amendment grounds.
With the U.S. most likely to appeal the ruling, Judge Leon held off from banning the practice. The information collected by the NSA shows phone numbers and the elapsed time of these calls without revealing the content of them. Earlier this year,
the NSA admitted to receiving metadata from companies like Verizon
, Apple, Microsoft, Google, Yahoo and Facebook.
After the 9/11 terrorist attacks in the U.S., the Patriot Act was rushed through Congress and signed by President George Bush. The law allowed for the expanded reach of agencies like the NSA in the name of national security, but rulings such as the one made today by Judge Leon might be the start of reducing the expanded activities allowed under the Patriot Act.
source:
CNN