BitTorrent Shoot for iOS, Android, and Windows Phone introduces easy cross-platform file sharing
3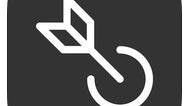 Due to one reason or another, cross-platform file sharing between iOS, Android, and Windows Phone devices can be tricky. That's why many a developer have certainly scratched their heads as how to make this platform-to-platform file communication a bit easier and intuitive. We won't highlight the ones who have succeeded or shame the ones that have failed; no, we will be giving a heads-up about one of the new ways to transfer files between different platforms.
Meet BitTorrent Shoot, a brand new cross-platform app for Apple's iOS, Google's Android, and Microsoft's Windows Phone, which makes use of BitTorrent's Sync technology. It allows you to easily share whatever files and messages you like between platforms thanks to Sync's peer-to-peer file synchronization technology.
After you install Shoot on your phone, regardless of the on-board OS, the app opens up your gallery and allows you select whatever images or videos you desire; after you choose one or many, Shoot generates a QR code that has to be scanned by Shoot installed on another device and -- voila! -- the file transfer commences.
BitTorrent has also addressed certain concerns about privacy and security, claiming that "sharing [on Shoot] is fully private, so we're not harvesting any user data".
The app can be installed for free, but there's a twist - you only get three free file transfers, after which you're required to shell out $2 in order to continue using the app.
Download: BitTorrent Shoot (
iOS
|
Android
|
Windows Phone
)
source:
BitTorrent
via
Engadget