Bing app for Android updated with Metro UI and more features
7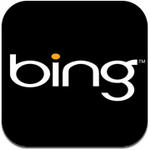 We understand that the following statement may be seen as heretical, but the truth often is: Bing is better than Google at some things. Bing is not better overall, but there are certain things that Bing does better, like image searches. Bing image results tend to be more relevant to current day news. For example, do a Google search for "Jonah Hill", then do one on Bing. You'll notice that on Google, you have to go to the last picture on page 7 to get a shot of Jonah since his recent weight loss, whereas Bing has that same image on page 1.
So, if you want to get some of the Bing benefits on Android, the Bing app has now been updated to version 2.0 which features:
The new UI on the home screen is really nice, but the UI inside the app itself can be a bit odd. The app is essentially a browser, but things are a bit strange when tapping links and auto-suggest options, because the app doesn't have any visual cues to let you know that you've tapped something. The auto-suggest options are also fairly tightly packed, so if you have big fingers, you may find yourself accidentally tapping the wrong links and not knowing it.
Bing Maps may still not be as nice an experience as Google, but we really aren't expecting everything about the Bing app to excel. That said, it's definitely worth a try.