Bing Maps updated with Nokia-powered traffic and geocoding
8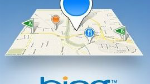 It's been known for a while that Bing Maps for Windows Phone was going to be seeing some upgrades as part of the partnership between Nokia and Microsoft. Essentially,
Nokia Maps and Bing Maps
are going to merge eventually, so everyone has better features. Today, we're seeing the very beginning of that merger.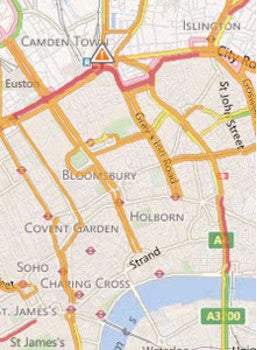 Nokia announced that two new features have been added to Bing Maps: traffic powered by Nokia and geocoding, and best of all, you don't even need to update anything on your device. The new traffic features will be much easier to notice, but the geocoding may actually be the more important update. Geocoding is the process by which physical addresses (and therefore the places at that address) are connected to the latitude and longitude information, which should mean that searching for and finding places will be much faster now in Bing Maps, and directions should be improved as well.
Traffic info is always helpful for those that drive, and now traffic info in Bing Maps will be color-coded (green, yellow, red), and it shows on a number of local roads instead of just major roadways. Although, we're not sure just how accurate that data is just yet. Right now, it's rush hour in Boston, and Google Maps is showing heavy traffic on local roads downtown, but Bing is showing no traffic on those same roads, and a quick look outside makes us believe Google on this one.
We assume traffic info can only get better, and the new Nokia-powered traffic is available in 24 countries around the world: Austria, Belgium, Brazil, Canada, Denmark, Finland, France, Germany, Greece, India, Indonesia, Ireland, Italy, Luxembourg, Mexico, Netherlands, Norway, Poland, Portugal, Russia, Saudi Arabia, South Africa, Spain, Sweden, Switzerland, UAE, UK and US.