Big money: Bell hammered with $750 million class action suit over privacy violations
4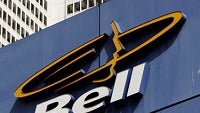 Carriers like AT&T and Verizon in the United States have come under fire for collection and use of customer data, compiled through the use of "super cookies" to analyze data usage patterns.
The goal is (or was) to package anonymized groups of data and sell it to advertisers who could then target product and service ads, gaining a better "hit" rate. Big Red has a "relevant mobile advertising" (RMA) called "Verizon Selects" which customers can opt-in to receive awards for even more detailed data tracking.
AT&T put its program
on hold last year
, and while Verizon plans to continue its RMA program, it has ways for customers to completely
opt-out of the system
, super cookies and all.
Such data for advertising is a gold mine in the right marketing hands, but the catch is protecting customer data. Issues were discovered with Verizon's indestructible "super cookies" that allowed a
third-party ad broker
to piggy back its own tracking tags on Verizon's unique identifiers. That raised a lot of alerts from people stating that such campaigns are not doing enough to protect customer data.
Such practices are not limited to the United States, however. Canada's third-largest carrier, Bell ran a similar program. However, Bell's "relevant ads program" followed a similar model to Verizon's automatic opt-in for its customers. As one might expect, there was an avalanche of complaints.
Canada's Privacy Commission Office determined earlier this month that Bell's program violated the country's
Personal Information Protection and Electronic Documents Act
, because the carrier did not obtain customer consent to run the program. Bell has since shut down the program, but says it will bring the initiative back as an opt-in measure sometime in the future.
That has not stopped the lawyers though, two lawsuits, one for Quebec, and one for the rest of Canada, have been filed, seeking a whopping CAD $750 million in damages. Considering that Bell Canada, the parent company, has a net income of just over $2 billion, a ruling in the wrong direction will definitely affect the bottom line.
Customers of Bell with data plans between November 16, 2013 and April 13, 2015, are invited to fill-in a questionnaire to express interest in the lawsuit. The questionnaire is linked below.
source:
MobileSyrup
(
Privacy Breach Questionnaire
)