AT&T ends use of undeletable tracking number tied to customer use of mobile internet
0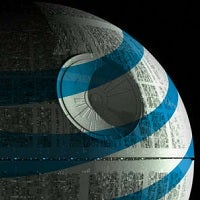 A unique and hidden identifier, used by mobile carriers to track subscriber internet usage behavior for purposes of driving more targeted advertising, has seen its end at AT&T.
According to AT&T spokeswoman Emily Edmonds, "It has been phased off our network," ending a practice that was widely seen as controversial. This method of activity tracking is still used by Verizon most notably, and while America's second largest carrier is done with them for now, it might re-launch a similar program in the future.
The way the program works is the carriers would insert a unique numeric identifier into the web traffic transmitted from the customer's phone. That number would be tracked as user directed activity would progress across the web. Operated as an "opt-out" program, AT&T customers would not have a number installed on the device if they did not want to participate. Verizon has a similar opt-out policy, but that does not stop a tracking number from being installed.
The data is anonymized and batched into demographic information, then sold to advertisers to provide behavioral insights to how consumers use their devices in an effort to more effectively target ads for products that might be of interest to that consumer group. Using these tracking numbers is far more effective than simple browser cookies.
AT&T's program was part of a test, which is now concluded. If it does pursue such a route again, customers who opt-out will not have a tracking number associated with their data.
Verizon's program is ongoing
, with a Big Red spokesman offering that like any other program, "we're constantly evaluating."
source:
Ars Technica