Big News: Report says 5.5 inch Samsung GALAXY Note II coming to Verizon
51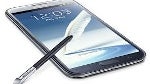 When Verizon decided to skip on the
Samsung GALAXY Note,
the carrier must have quickly realized that it had made a mistake. After all, the phablet with the 5.3 inch screen
had sold in excess of 10 million units
by the time it was approaching EOL. It seemed that Verizon didn't want to make the same mistake twice and is
about to release the 5 inch LG Intuition
. With a 4:3 aspect ratio, the screen on the device is a bit more square than others. Still, it is a phablet and now Verizon is about to have one in its lineup.
But the story doesn't end there. Speculation is that a
5 inch HTC branded phablet with a 1080p display
is coming to Big Red. The model
has just received its Bluetooth certification
and is expected to be powered with a quad-core Qualcomm Snapdragon S4 processor. We're sure Verizon customers are looking forward to that phablet although it has yet to be officially announced. But even that is NOT the end of the story.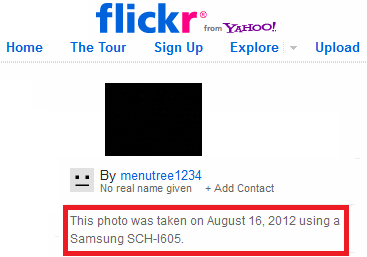 A picture on Flickr said to be taken with the SCH-i605 was later removed
A leaked screenshot shows a device with the model number SCH-i605 that sources tell
Brief Mobile
is none other than the Samsung GALAXY Note II for Verizon. Missing out on the original generation of the Samsung GALAXY Note has obviously triggered something in the nation's largest carrier which has now apparently snatched up three phablets to offer its customers. As with the HTC 5 incher, neither the carrier or the manufacturer has acknowledged that this is the real deal. A picture allegedly taken with the camera on the Verizon variant of the Samsung GALAXY Note II
had been posted on Flickr, but later removed
.
There is some more leaked information about a purported Verizon version of the Samsung GALAXY Note II. For example, how does a quad-core Samsung Exynos processor grab you? Would it grab you even more if we told you that there will be 4G LTE connectivity on the device? Yes folks, oil and vinegar do mix. The source says the phablet resembles the international version of the Samsung GALAXY Note II with Verizon branding all over, even on the home button. And it would appear that U.S. Cellular will also be offering the Samsung GALAXY Note II making customers of that operator happy as well.
Samsung says it will deliver the device by the end of the year.
source:
BriefMobile
via
AndroidAuthority
`