Bezel-less revolution!? There are only 5 phones on that shortlist
58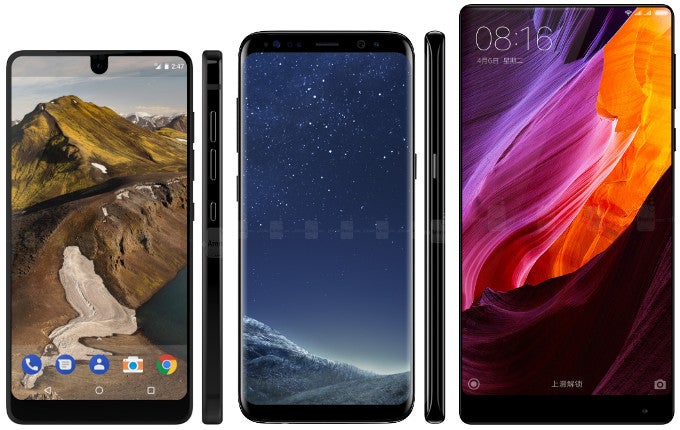 With all the excitement how we have been ushered in the era of the bezel-less phone and the "all-screen" or "edge-to-edge" revolution is upon us, one can't help but wonder what are they missing. It's like those manufacturers that proclaimed their phones to be bezel-less on account of the thin side frames, conveniently omitting the top and bottom bezels that could serve as landing strips for miniature drones.
Thankfully, these marketing tricks we have put behind us, but when we dug deeper in our phone database, we could only find popular phones with 80% or higher screen-to-body ratio that you could count on one hand. This percentage is arguably the cutoff for a phone to be perceived with negligible amounts of bezel at the front around the display. There is no escaping the irony that in the bezel-less era there is a paucity of such phones you can actually get or are at least announced.
Granted, with the rumored
"all-screen" iPhone 8
and the
Mate 10
, chances are that the equation might change, but for now here are the only popular handsets you can get with high enough screen-to-body ratio to be grudgingly called bezel-less.