Top 10 iPhone 8 features review: predictions by Ming-Chi Kuo
44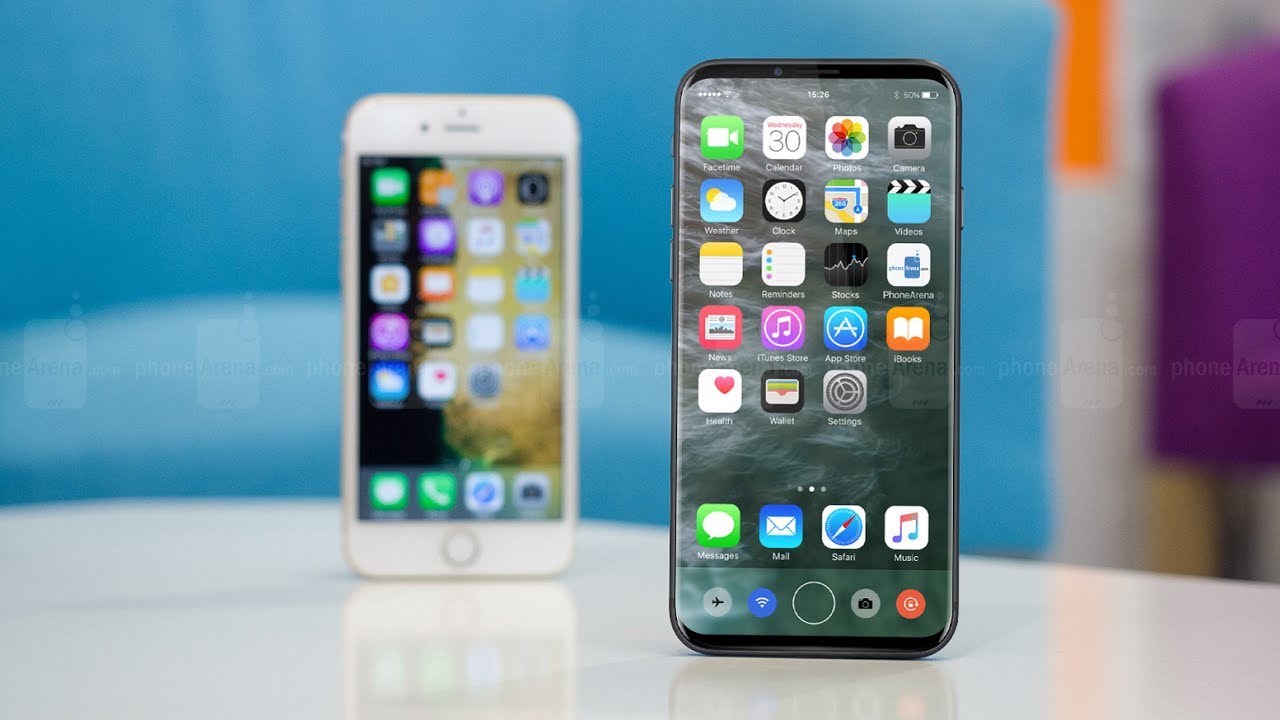 This year marks the 10th anniversary of the iPhone and we expect Apple to bring a revolutionary redesign to the series with a full-screen device with all-out features: we don't know the official name yet, but let's refer to it as the
Apple iPhone 8
.
Some three months before the traditional Apple Special Event in September, where the company unveils its new iPhones, one of the most accurate Apple analysts has spoken with a list of 10 predictions for Apple's plans for the second half of the year and the iPhone 8 in particular.
The analyst is Ming-Chi Kuo from KGI Securities, and here are his 10 predictions for the iPhone 8:
1. Three new iPhone models
All three new iPhone models are coming in the second half of 2017: a brand-new-design iPhone with OLED panel (iPhone 8) and two iPhones with LCD screens that represent upgrades over current iPhone 7 and iPhone 7 Plus models.
2. iPhone 8 will get full-screen design
The phone will have the highest screen-to-body ratio of any smartphone currently available globally. It's all thanks to a new 'notch-display' referring to the peculiar cut-out at the top.
3. iPhone 8 will feature a brand new virtual Home button
Unfortunately, the button will not support fingerprint recognition. There will allegedly be no fingerprint recognition at all on that iPhone model.
"We predict the OLED model (iPhone 8) won't support fingerprint recognition, reasons being: (1) the full-screen design doesn't work with existing capacitive fingerprint recognition, and (2) the scan-through ability of the under-display fingerprint solution still has technical challenges, including: (i) requirement for a more complex panel pixel design; (ii) disappointing scan-through of OLED panel despite it being thinner than LCD panel; and (iii) weakened scan-through performance due to overlayered panel module. As the new OLED iPhone won't support under-display fingerprint recognition, we now do not expect production ramp-up will be delayed again (we previously projected the ramp-up would be postponed to late October or later)."
4. 3D sensing
iPhone 8 will feature 3D sensing technology for facial recognition and better-looking selfies.
5. RAM Situation
The iPhone 8 and iPhone 7s Plus (tentative model name) will both come with 3GB of RAM, the iPhone 7s will feature 2GB of RAM and still have single camera.
* The presence of 3GB of RAM in the first two models might be related to requirements by the dual camera system.
6. More storage
All three new models will come in the following storage options: 64GB and 256GB.
7. Lightning port stays
All three new models will come with a Lightning port. They will support the USB-C power delivery IC standard as well.
8. Boutique appeal
The iPhone 8 will have fewer colors in order to achieve 'boutique' model appeal.
9. iPhone 8 coming later and in limited availability
All three new iPhones likely to be announced at Apple's September event, but the iPhone 8 likely to go on sale at a later point with limited availability.
"For optimized promotional effect, we think Apple may unveil the three models simultaneously in September, though the launch date of the OLED version may trail that of LCD models, and supply tightness may not improve before 1H18."
10. Selling millions
80 million to 85 million of the new iPhones expected to be shipped in fiscal 2017, with an even split between iPhone 8 and the other two models.
Recommended Stories