Beyond 2K: A collection of crazily-detailed wallpapers for your Quad HD smartphone
8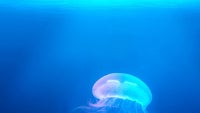 With our biweekly column on wallpapers, our promise is to deliver royalty- and attribution-free wallpapers that are also awesome to behold and crazily-detailed. So detailed, in fact, that even your fancy Quad HD (1440 x 2560 pixels) resolution screen can't properly render them. For example, the most bonkers among them is a 5951 x 4000 pixels large beauty. That's 23.8 megapixels!
Not only that, but we go to some lengths to ensure that what you're looking at are the real, native resolutions the images were taken at/created in, so no monkey business to worry about (such as software up-scaling, which butchers detail).
Best of all? Even if your device's screen isn't quite as nuts on pixels, these will still look more than great as your background, as your phone's respective launcher will simply downscale them to the adequate resolution — completely automatically. Thankfully, that process actually yields some improvements in quality, so these will likely look sharper than walls at your native resolution.
As always, the images in the slideshow at the bottom have been re-sized in order to save you both bandwidth and time, but the original, high-resolution files are available from over
HERE
. Take your pick and download away.
30+ Infinity Display wallpapers for phones with tall screens
50+ Beautiful high-res wallpapers, perfect for your LG G7, Galaxy S9, Pixel 2 XL, iPhone X, and others
50+ Awesome high-res wallpapers, perfect for your Galaxy S9, Pixel 2 XL, iPhone X, Huawei P20 Pro, and others
Beautiful, high-res smartphone wallpapers
Beautiful, dark wallpapers perfect for OLED smartphones
Expand timeline
Loading ...