Beyond 2K: 12 Quad HD+ wallpapers worthy of your smartphone - December edition
3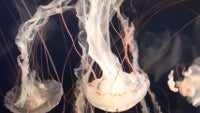 If you're not into theming, icon packs, custom launchers and all that, sometimes a simple wallpaper switch will do. It's pretty much universally simple to get the deed done, and a fresh new wallpaper can really spruce things up for your smartphone. Sure, for some people it's just a part of the entire effort to bring some freshness to their interface, but there's no rule against going for just a wall change.
Of course, getting your hands on a wallpaper that you both like
and
is of high enough resolution is occasionally a bit too hard, truth be told — specifically if you own a device with a Quad HD (1440 x 2560) resolution. Unfortunately, in order to drive traffic, quite a few online wallpaper repositories tend to simply up-size their existing database of backgrounds in order to make them
seem
like they're what you're looking for. As you can imagine, software up-scaling butchers quality. That's where we come in.
Find below a preview of our latest selection of new ultra high-res wallpapers (all of them are even more pixel-dense than Quad HD). As always, to save you time and bandwidth, the wallpapers in the slideshow have been re-sized. To grab the original, full resolution files, head over
HERE
.
30+ Infinity Display wallpapers for phones with tall screens
50+ Beautiful high-res wallpapers, perfect for your LG G7, Galaxy S9, Pixel 2 XL, iPhone X, and others
50+ Awesome high-res wallpapers, perfect for your Galaxy S9, Pixel 2 XL, iPhone X, Huawei P20 Pro, and others
Beautiful, high-res smartphone wallpapers
Beautiful, dark wallpapers perfect for OLED smartphones
Expand timeline
Loading ...