Best wearables of CES 2015: PhoneArena Awards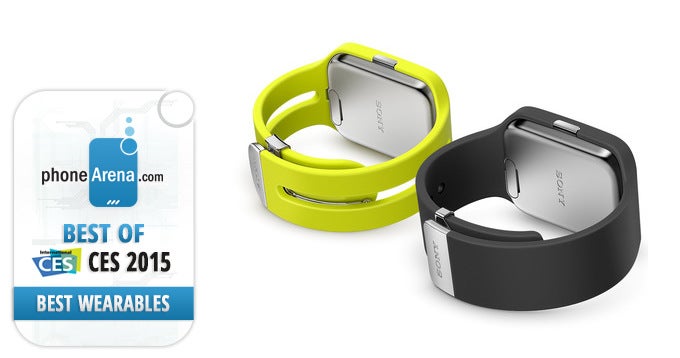 There's a race forming in the tech world as we write these lines, and it is about to get even more intense in the months to come. That's the race for the user's wrist – both small and large tech companies are developing wearable gadgets of various shapes and sizes, such as smart fitness bands and smartwatches. Sure enough, many of these were announced and show off during this year's Consumer Electronics Show, so it is our obligation to highlight the best ones we had the chance to try out.
The redesigned Sony SmartWatch 3
pixel
LCD screen, quad-core Snapdragon 400 SoC, 512MB of RAM and 4GB of storage. There's also GPS, NFC, Wi-Fi (to be enabled at a later date), and a 420mAh battery providing 2 days of regular usage.
Fitbit Surge
Garmin Vivofit 2