Best wearable of MWC 2016
9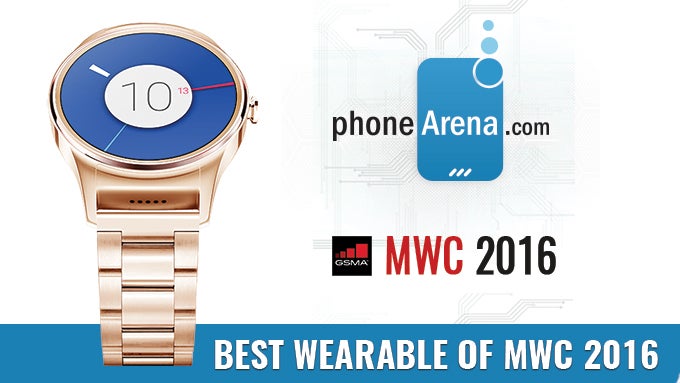 Unfortunately for all fans of mobile gadgets and technology, MWC 2016 is over. The major trade show held in Barcelona, Spain, once again marked the debut of numerous smartphones, gadgets, devices, accessories, wearables, proofs of concept, and all sorts of interesting tech. The majority of these got us very excited, especially Samsung's Galaxy S7 and LG's modular G5, but let's not forget that smartphones are definitely not the only thing to get our attention.
Wearables certainly do, too. Unlike previous year, MWC 2016 did not mark the arrival of that many wearables. However, there were a few interesting ones announced and put on display in MWC's halls. As usual, we felt obliged to highlight the best ones! Drum roll, please...
Haier Watch
Haier? Wasn't that one of the larger manufacturer of kitchen appliances, TV sets, and air conditioners? Yes, it is, and yes, it announced its brand new and quite compelling wearable a couple of days ago at MWC 2016. The Haier Watch is everything a smartwatch should be and deserves to be highlighted as being the best new one at this year's trade show. Let us elaborate why.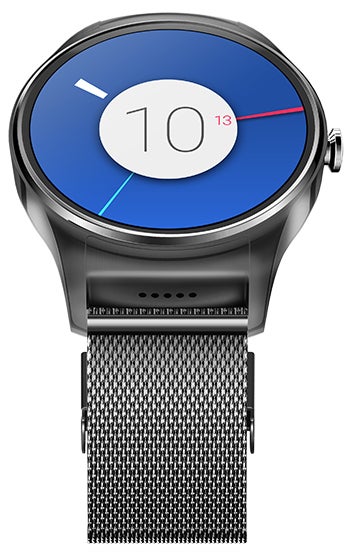 First of all, it's got the looks. With a full-metal water-resistant (IP56) 42mm body, the gadget does not skimp in the design department. If it wasn't for the colorful display, you can easily mistake the Haier Watch for a classic mechanical watch from a distance. It comes with interchangeable watch bands and we saw it paired with a classic folded stainless steel band, as well as donning a way more fashionable 'Milanese loop' one.
There is a circular, 1.4-inch display with a resolution of 400 by 400 pixels, which doesn't feature any unused space. There is no Moto 360-like 'flat tire' at the bottom of the display here, which is undeniably nice.
We also get 1GB of RAM and 8GB of native storage, which is more than nice. There's NFC, Wi-Fi, and Bluetooth 4.0 on board, among others. More importantly, the Haier Watch sports a microphone and a speaker that will enable you to make calls, but have in mind that it's not a stand-alone device and you will need to pair it with a smartphone.
And now, the most intriguing aspect of the Haier Watch — it runs on Android 5.1 Lollipop, and not Android Wear. That's right, you get the real deal here. Of course, Haier has put its own UI skin on top of Google's OS and also thrown in some nifty built-in apps, like an MP3 player, weather, and calendar, but in general, the overall user experience should not be that much different from your regular Android Wear wearable.
With a price tag of $220 and a release date sometime this April, the captivating Haier Watch definitely got our attention. And we think it might take yours, too!
Runner-up: Garmin vívoactive HR
Another great wearable that deserves your attention is the Garmin vívoactive HR, a smartwatch that constantly measures your heart rate. Garmin's latest foray into fitness wearables is actually pretty feature-packed: it comes with a relatively small display as per the current smartwatch standards, but the abundance of sensors on board make it up for this minor "flaw". GPS, GLONASS, barometer, electronic compass, activity detection, smart notifications, music controls, and customizable watch faces are just some of the features in its functionality bag.
Additionally, it will show you how many steps you've taken and much calories you've been burning of late. This way, you can easily determine if you've been active enough. The wearable will also measure your speed - a rather nifty feature. Being a smartwatch, it will also display basic notifications for incoming calls, messages, and e-mails. You'll need to pair it with a smartphone in order to benefit from this, of course.
One of our potentially-favorite features of the Garmin vívoactive HR is its battery life. Though we have no own impressions, Garmin promises that its new wearable will be operational for at least 8 days in watch/activity tracking mode, or up to 13 hours in GPS mode.
The wearable is available in black only, with a regular and X-Large band options. It can be yours for $249.99.