Best phones of MWC 2011: PhoneArena's pick
5
This year's Mobile World Congressdidn't bring any surprising innovations but rather even more of thetouchscreen Android hype. Almost every manufacturer showed asmartphone with some version of Android in it and tablets were hardlyan exception. Phones are still the most common pocketable gadgets,but with so many similar handsets out there you might be wonderingwhich one you should choose. Well, we hand-picked the finest phonesof the congress, so you don't get lost in the countlessannouncements!
But before we start, we have to mentionthat much of the show was stolen by Friday's Nokia Windows Phone 7adoption announcement. This meant no new phones by Nokia at the showand practically an idle year in terms of new devices for the biggestphone maker in the world! With that in mind, let's skip to the bestphones of MWC 2011: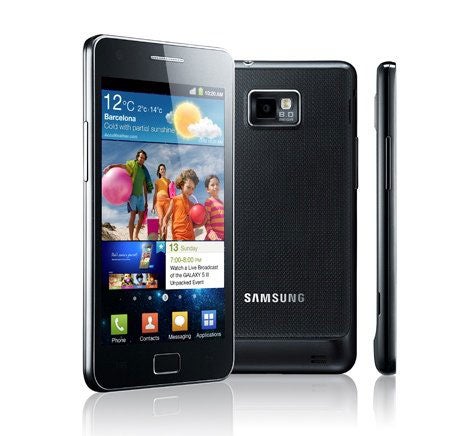 1.
Samsung Galaxy S II
– firstcomes the Samsung Galaxy S II. Posters of the handset were all aroundthe place and deservedly so – Sammy's first
dual-core offering
builds on the success of the super successful Galaxy S. But this timewith a bigger screen and even sleeker body as the phone willprobably be one of the thinnest on the market!
2. LG Optimus 3D – the LGOptimus 3D cracked the benchmarks with its dual-core dual-channelarchitecture and got the second place. In addition, glasses-free3D still feels surreal.We think it is still a niche offering, but more and more people willconsider the additional dimension and all the possibilities itoffers.
3. Sony Ericsson XPERIA Play –Sony Ericsson made a couple of interesting announcements, butundoubtedly the XPERIA Play was the focus of all attention. ThePlayStation Certified handset showed its gaming power and we lovedit. The controllers were very comfortable with a very distinctclicking feel. With 50 tailor-made titles available on launch, thishandset will certainly end up in many gamers' pockets.
4. HTC Incredible S – HTC'sofferings at MWC didn't break ground as the announced devices didn'thave the punchy words "dual-core" in their spec sheets. Butnevertheless this update of HTC's lineup is welcome as it adds morepower andstyle to the Android lineup with its 1GHz Qualcomm CPU and intriguing"Inside out" design.
Special credit goes to:
- HP Pre 3 – it was announced acouple of days before the start of the Mobile World Congress andthat's the main reason why it's not in our list. But we couldn't helpbut mention the new Pre, one of the most exciting debuts this year.WebOS looks gorgeous on a 3.6-inch screen and with even biggerkeyboard, this little gem could be HP's opportunity to build onPalm's fame and enter the smartphone market. The only downer –you'll have to wait for it until this Summer.