Best film and glass screen protectors for OnePlus 6
2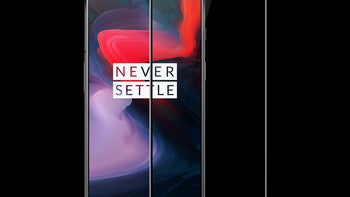 Given that everyone's favorite underdog of a flagship - the
OnePlus 6
- sports an AMOLED display, its replacement price is not for the faint of heart, especially considering the fairly affordable price of the phone itself.
Granted, the phone sports Corning's Gorilla Glass 5 layer on top of its OLED display, and more reinforced frame, but at the same time the screen has grown in size compared to its predecessor, and is as prone to shattering if you drop it face-down on hard surface as anything out there, meaning it's pretty certain to crack, even from waist height.
We are two months into its availability, though, so there are already a few reputable accessory makers that offer screen protectors for your puppy. Here are your best options to cover your precious OnePlus 6 display from the minute it lands on your doorsteps.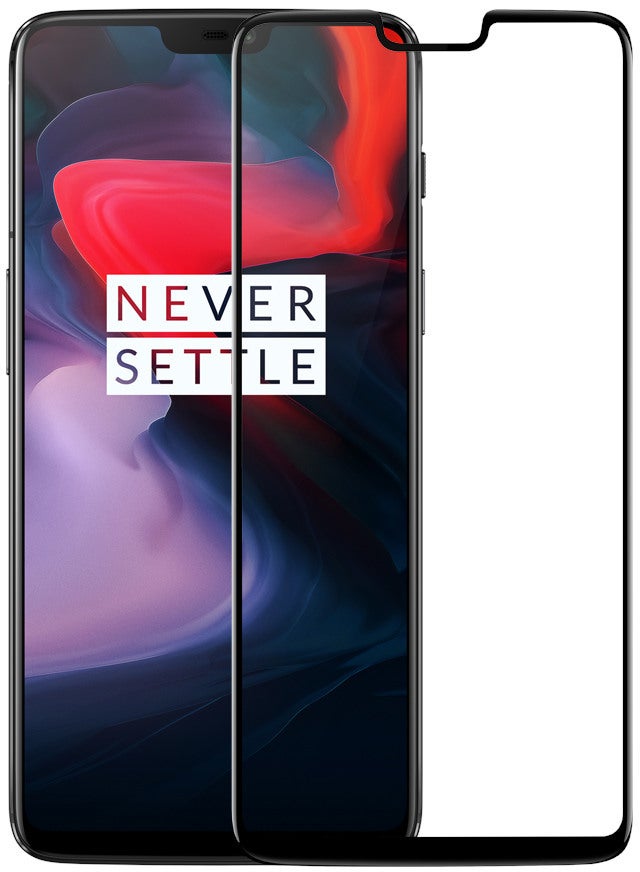 The official protector that is sold separately or in case bundles on the OnePlus website is as good as it gets, but a bit pricey at $20. Granted, it's tempered glass, not a film one, but even those are usually half the price especially with Chinese phones.
Oh well, if Apple has taught manufacturers something, it's that people are willing to splurge extra for something they think is endorsed by the phone maker itself. This is a full-screen affair, meaning it would cover everything at the front but the notch almighty. Most OnePlus 6 owners who have already installed it, however, swear that this is the best-fitting protector they could find, but, due to the nature of the curved edges, most have to deal with some compromises between the area covered and edge bubbles or pixel blackouts on the margins, albeit very minor compared to other pieces.
A bit shrunk around the edges, so you can fit a bumper or regular case around it, the Nillkin brand uses hardened Asahi glass for its tempered protectors, which is a standard-bearer on equal footing with Corning's Gorilla line. This particular edition claims to arc only a mm for a full coverage of the sloping display edges, and is very thin to boot.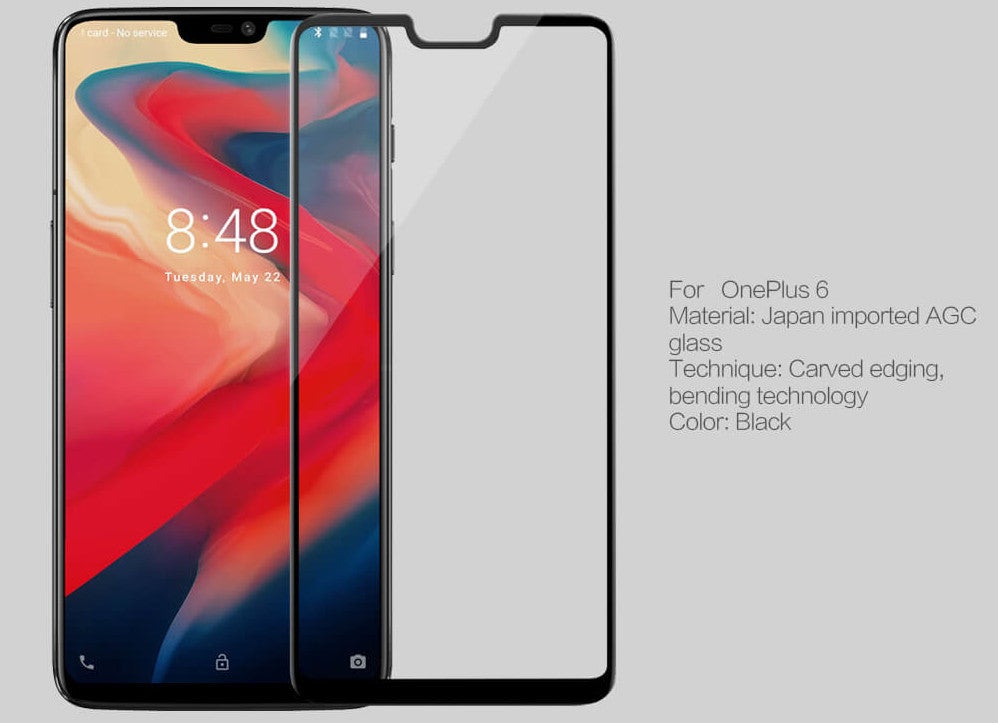 Available for both the front and back of the OnePlus 6 in one complete package, the GadgetShieldz combo wraps around your phone as if vacuum-packed, and provides protection against bumps and scratches.
That's all the while it is adding an absolutely minimal amount of thickness compared to other case and protector combos, and is completely transparent so that you can enjoy your phone while keeping it secured from the big bad world around it. Designed in the USA, it ships here for free, and can also be sent worldwide for a nominal fee.
With such a name, there is no way that Poetic's protector for the OnePlus 6 will avoid your attention, and with a good reason. The $8 piece fits edge-to-edge, is scratch-resistant, and offers an excellent oleophobic coating that resists smudges and the "rainbow effect" we've seen on so many protectors after some amount of usage. Almost completely transparent, Poetic's protector is very thin and comes with 3-year warranty, too.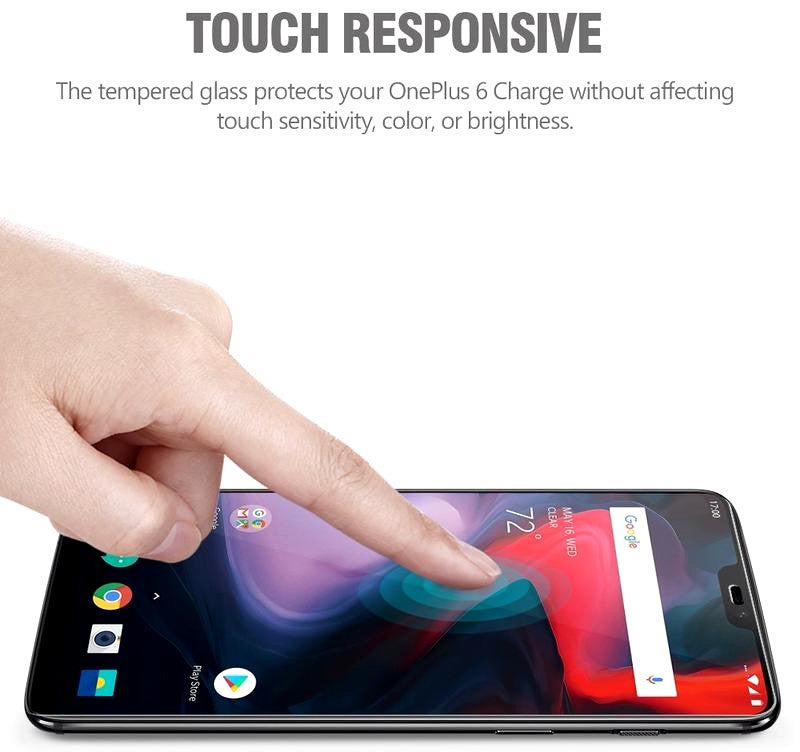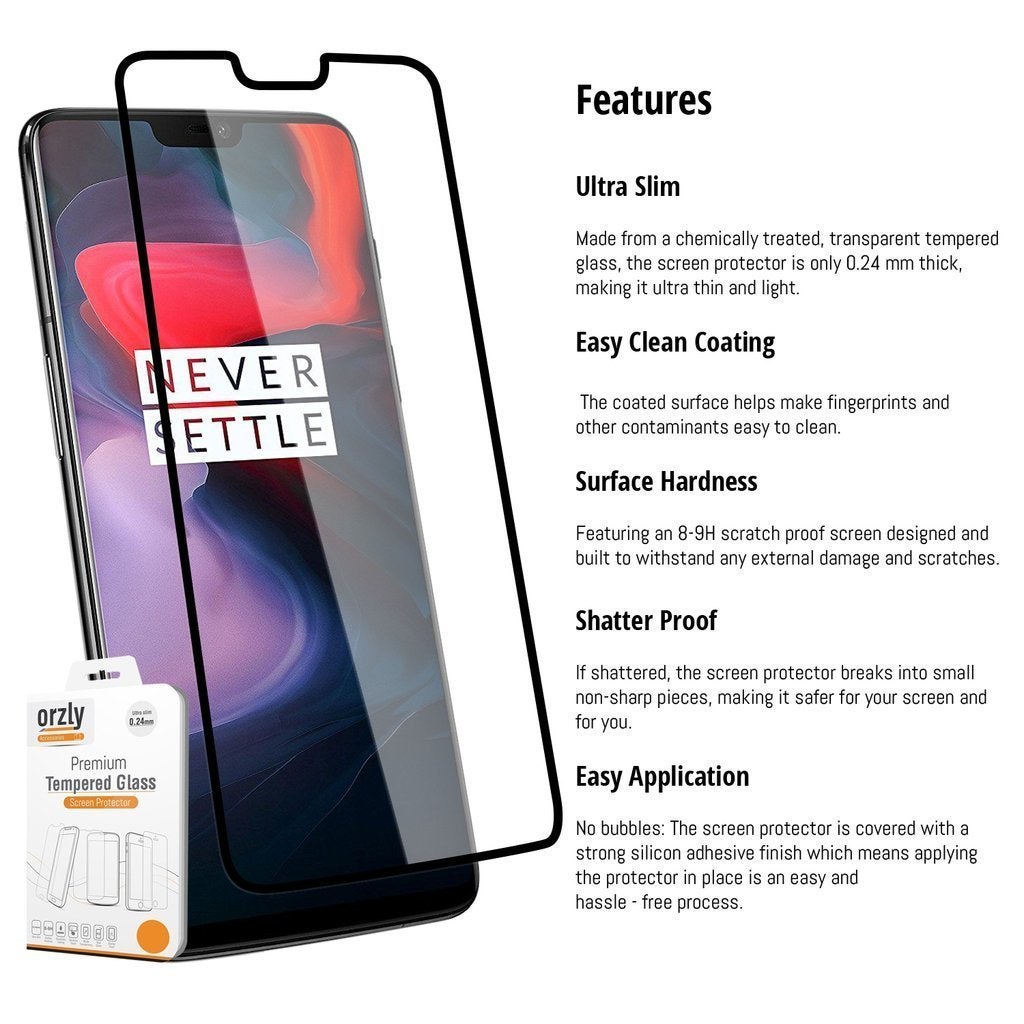 Orzly is fair enough to warn you about something that the other OnePlus 6 screen protector makers also have issues with, but don't inform you about - that the phone has sloping screen edges and the curved design will inevitably lead to some bubbles and blacked out pixels at the margins if you want edge-to-edge protection.
Some, like Nillkin, simply chose not to go all the way, but Orzly did and warns you about the consequences. The maker also explains that it is leaving some margin so as the cases can fit well. Its tempered glass protectors are the best value-for-money offer for the OnePlus 6, too, as they come at $14 for a pack of two.