Best Pixel 2 and Pixel 2 XL price deals you can get right now
3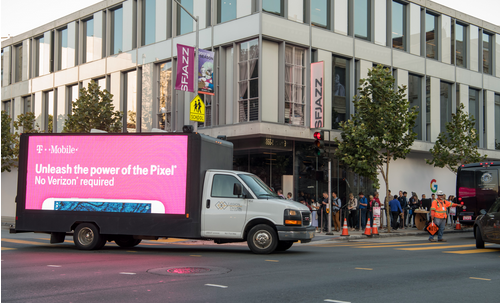 T-Mobile getting promo-crafty again
Google is already shipping its new Pixel phones that got announced not long ago, and they are every bit as improved compared to their predecessors as expected. The
Pixel 2
and
Pixel 2 XL
have great cameras with a new portrait mode, better battery life, thoughtful soft-touch design, and faster performance, not to mention the screen-to-body ratio on the larger XL. They don't come cheap, though, as gone are the days when Google sold plasticky Nexus phones at or near cost as a means to spread out the stock Android message.
These are high-end machines that are ready to take on the best of them, and, now that Google is a vertically integrated smartphone maker with the purchase of HTC's Pixel-making unit, they have a price tag to match all the iPhones and Galaxies that Apple or Samsung have to throw at Google. That is why we've compiled a few deals on the Pixel 2 and Pixel 2 XL that make splurging for Google's new flagships a bit more palatable.
Google Home Mini (hurry up!)
All purchases of Google's latest smartphones, the Pixel 2 and Pixel 2 XL, come with a nice gift - a free
Google Home Mini
smart speaker - but only if you pre-order until (and including on) October 19 - the day when the Pixel 2 and Pixel 2 XL will actually launch. If you're pre-ordering a Pixel 2 or Pixel 2 XL, Google won't automatically send you a Home Mini. Instead, you will receive a promo code by email - "
approximately 4-6 weeks from the Pixel 2 or Pixel 2 XL shipment date
." With that promo code, you'll be able to order a Home Mini for $0 from Google Store. All promo codes must be redeemed by February 28, 2018.
Being the "official" carrier for the two new Pixels, Verizon is offering a $300 trade-in towards the value of the phones. Bring your oldie but goldie phone in a good conditiong to the counter, and get out with your shiny new Pixel 2 or 2 XL. Not that generous as it sounds to be, since Verizon is not budging to issue a more generous promo for the Pixels than its standard trade-in which would give you $300 for a, say, iPhone 7, but certainly better than nothing, and you save yourself some hassles
selling your old phone for more money
.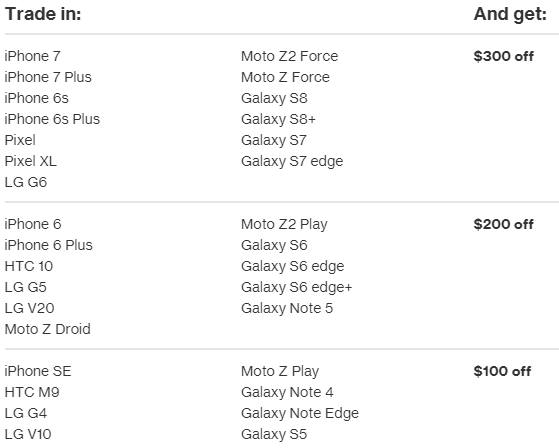 Now this is getting out of hand, as you can see in the header above - T-Mobile is trying to beat Verizon as an exclusive Pixel provider with a running promo that will result in a 34% to 50% refund on the purchase of a Pixel 2 or Pixel 2 XL. Here is how it works:
Take the 64GB Pixel 2 that you've purchased from Verizon, Google, Best Buy or another other retailer. Port over a number or activate a new line of service. Sign up for T-Mobile One, and pass along the proof of purchase information using T-Mobile's online validation site. The $325 will be sent to you in the form of a prepaid MasterCard. Existing T-Mobile customers can also take advantage of this deal by adding a line with T-Mobile ONE or Simple Choice Unlimited.
While the $325 happens to be 50% of the cost of a 64GB Pixel 2, you can bring in a 64GB Pixel 2 XL and still get $325 back. That works out to a 38% refund. The $325 refund amounts to a 43% return on the 128GB Pixel 2, and a 34% return on the 128GB Pixel 2 XL.
Since Google's Pixel 2 and Pixel 2 XL are among the phones listed in Sprint's running "bring your own device" promo, you will get a $200 bonus in the form of a Visa prepaid card if you take, say, Verizon's Pixel 2 and switch plans. Your former carrier must have unlocked the phone before you bring it, and the deal requires a new postpaid plan activation and 60 days in good standing before the Visa prepaid card is mailed to you.


Best Buy is running a decent promo on the new Pixels, too, as it shaves off up to $100 from the price of the handsets when you buy them on monthly installments. Only the 128 GB version of the Pixel 2 XL will net you just $25 discount, the rest of the models can enjoy the Benjamin off. Needless to say, you will also get the
Google Home Mini
bonus.