Best free Android emulators for Windows and macOS
17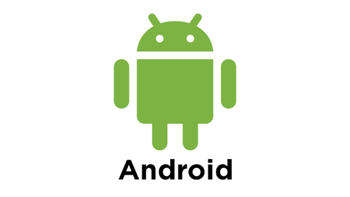 Did you know that with the necessary software crutches, modern day PCs and Macs can easily emulate Android. Well, of course you did! While we doubt that many are actually fans of running the touch-optimized Android OS on their much more capable computers, it's still worthy the explore what options you have.
While you might think that there are tons of Android emulators for desktop PCs and Macs out there, the reality of the situation is that the majority are either super-shady ones or don't function as intended at all. Thus, instead of going for quantity in this piece right here, we chose the other path and opted for quality instead. Hence, don't expect 10 or 15 Android emulators, but merely a few. The difference here is that all of the emulators you'll see below have been tried and proven extensively by us, for both light productivity and the occasional gaming sesh during lunchtime hours.
Bluestacks

Bluestacks is without a doubt one of the very best Android emulators available for either Windows PCs and Mac computers. While it would certainly appear as the most-bloated one, Bluestacks is simultaneously one of the most feature-rich Android emulators. It's also one of the better-performing ones, but as all emulators do, it requires a better-than-average hardware in order to run acceptably. While the majority of regular Android emulator look and function just like any older Android tablet, Bluestacks boasts a much more modern interface that puts the Android apps and games front and first, which is a big plus in our book. Customization-wise, Bluestacks allows you to tamper with various display and performance settings. If you succeed to overlook the couple of bloat-y features here and there, Bluestacks is the Emulator with capital "E"!

Nox Player is an excellent Android emulator for either macOS or Windows-powered PCs. The feature-rich program runs on Android 4.4.2 KitKat, but that's just enough for most games and apps to run as intended. Nox supports direct drag and drop from your file explorer directly to multimedia and social media apps for easier content sharing, allows the user to play with either keyboard + mouse or a gamepad, and finally, has a trove of performance settings that allow you to customize the cores of your virtual Android machine, the available RAM, display resolution, as well as choose between OpenGL and DirectX rendering. The app comes with five themes and is a self-contained package that requires almost zero input from you during the installation process. However, performance may greatly vary depending on your hardware, and a standalone graphics card is definitely a requirement if you want hassle-free 60fps gameplay.

While it's unavailable on Mac devices, MEmu Play is a great, no-frills Android emulator exclusive to Windows PCs. It features the good ol' tablet interface that most Android emulators flaunt and allows you to easily log in with your Google account and freely download any app or game from the Play Store. The trove of features and customization options available make it rather easy to tailor the interface and the performance of the emulator to suit your needs. The developers of the emulator tend to heavily advertise it as one of the easiest and simultaneously best means to play PUBG Mobile on your computer, so have it it mind if you're fan of the battle royale sensation.