#Bendgate: LG France pokes fun at the iPhone 6 Plus, completely backfires
63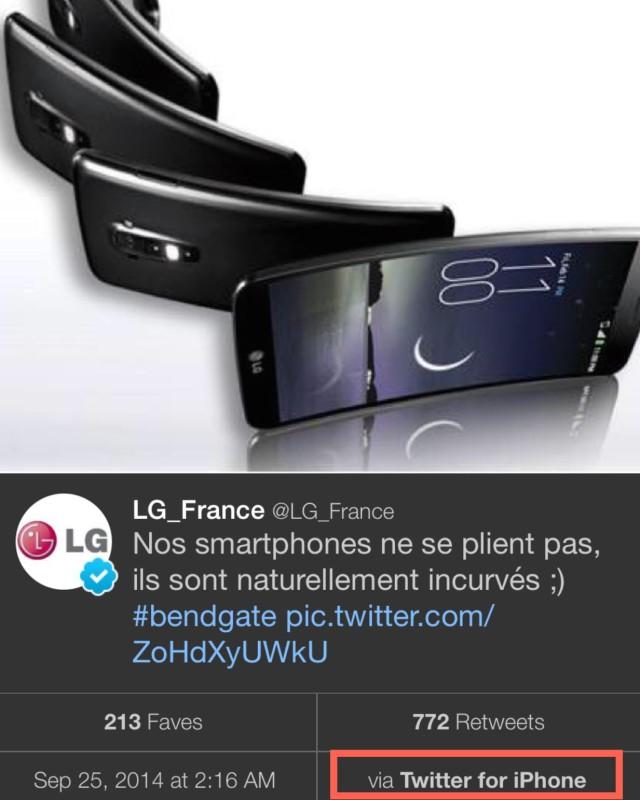 The iPhone 6 Plus is a relatively easy device to bend -- a discovery that went viral, with even traditional media picking up and trying to capitalize on the buzz.
As you can imagine, Apple's competitors are anything but silent on the matter, and rejoice the possibility of sneaking one at the Cupertino giant-- most already have.
LG UK, for example, saw an opportunity to push the G Flex
-- the world's first flexible smartphone that bends "on purpose". A few days later, the company's France arm decided to follow that example, and posted a similar tweet, again boasting about the G Flex and its ability to bend. What the folks behind
Cult of Mac
noticed, however, is that the tweet, in an ironic twist, was posted via an iPhone -- as you can see from the screenshot yourself.