It was bound to happen - LG pokes fun at the iPhone 6
59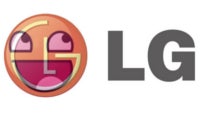 Today has not been a good day for owners of the shiny, new iPhone 6, particularly for the ones who have the Plus variant. There is a slight tension in iOS-land and that comes from the fact that several owners of Apple's phablet have reported that their gargantuan, yet thin, smartphones
tend to bend on their own
from just staying in one's pocket. Some users report it occurring when the handset is in their front pocket, so one can't even point at sitting on the phone as the culprit.
Of course, the tech community has taken up to Twitter, posting a various array of funny, and not-so funny, jokes, marked with the #bendgate (or #bentgate) hashtag. Now, one of Apple's competitors has done one of its own, and no – this time, it's not Samsung (at least not yet) – it's LG. And, by now, you probably have a pretty good idea what LG tried to communicate.
Yep, using as little words as it can, LG UK's Twitter profile has posted one tweet, saying "#bentgate ??? #GFlex", and another one, carrying the #bentgate hashtag and a link to a video ad of the G Flex.
The
LG G Flex
is a unique phone that sticks out with its curved design and incredible durability, when it comes to bending the phone. Perhaps this is what LG was trying to point out, though, we can't say we don't think that LG UK could've done a better job at delivering a punchline. How about "Our phone was bent before it was cool"? Can you think of a fresher one? Share it with us in the comments below!