Beautiful minimalist wallpapers in ultra high-res, perfect for your Pixel XL, LG V20, Galaxy S7/S7 Edge, HTC 10 and others
9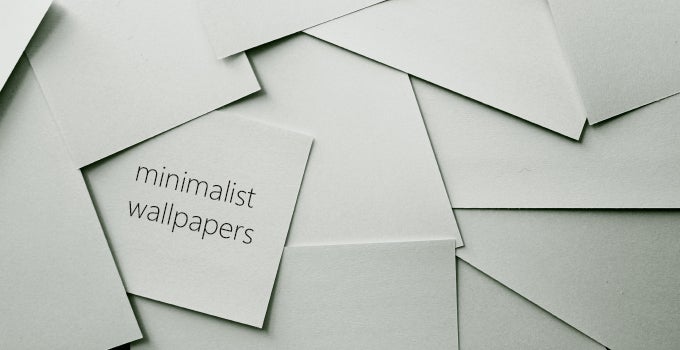 Have you ever felt like your home screen is becoming too cluttered? No matter whether you're an iPhone or an Android user, it's easy to let go and accumulate a lot of (often times) unneeded stuff on your home screen. What's worse, sometimes, even after clearing up all the junk, your phone still doesn't feel as tidy as you hoped it would. That's why you should consider changing your wallpaper!
Sometimes, ditching your current background and going for a minimalist composition can make all the difference in the world! Don't believe us? Well, why don't you try it for yourself and you be the judge of it! Just check out the sweet collection of minimalist wallpapers we've got in store for you this week! It has all the staples in it – from abstract and intimate compositions of the day-to-day variety, to scenes capturing grand designs in a surprisingly compact fashion.
As usual, all the images provided by us are in very high resolution. In this collection, you will find backgrounds that perfectly fit your home and lock screens, no matter how high the resolution of your device is, or your preferred screen setup (i.e. horizontal or vertical, static or scrolling).
You can preview all the wallpapers in the gallery below. For the full-sized images, go here.
30+ Infinity Display wallpapers for phones with tall screens
50+ Beautiful high-res wallpapers, perfect for your LG G7, Galaxy S9, Pixel 2 XL, iPhone X, and others
50+ Awesome high-res wallpapers, perfect for your Galaxy S9, Pixel 2 XL, iPhone X, Huawei P20 Pro, and others
Beautiful, high-res smartphone wallpapers
Beautiful, dark wallpapers perfect for OLED smartphones
Expand timeline
Loading ...