Beautiful, beyond-Quad HD (1440 x 2560) wallpapers for your Galaxy, LG, Nexus, HTC, and others - part 2
3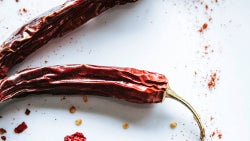 Without a doubt, the easiest way to infuse some freshness into your smartphone's homescreen is to simply change its wallpapers. A simple operation, sure, but one carrying a lot of potential. And if you're like us and use your smartphone
a lot
, then you too might find a need for a new wallpaper every now and then.
These being ultra high resolution times, you're probably looking for an appropriate wall. Not to worry, for the bellow collection includes walls as high resolution as 6000 x 4000 pixels. That's equal to 24 megapixels, nearly 7 times the resolution of the Quad HD displays of the day. Even our lowest resolution entry is of plentiful detail for even discerning users.
As for who these are for, it should be obvious that they're targeted at users with a Quad HD display first and foremost. But even if your phone is rocking something more standard, such as a 1080 x 1920 or 720 x 1280 pixels, there's no reason you shouldn't partake.
Like always, the below selection has been re-sized to save you time and bandwidth. For the original files, go
HERE
.
Recommended Stories
30+ Infinity Display wallpapers for phones with tall screens
50+ Beautiful high-res wallpapers, perfect for your LG G7, Galaxy S9, Pixel 2 XL, iPhone X, and others
50+ Awesome high-res wallpapers, perfect for your Galaxy S9, Pixel 2 XL, iPhone X, Huawei P20 Pro, and others
Beautiful, high-res smartphone wallpapers
Beautiful, dark wallpapers perfect for OLED smartphones
Expand timeline
Loading ...