#BatteryGate: When the original iPhone launched, Apple VP said most users will never need to replace their battery
37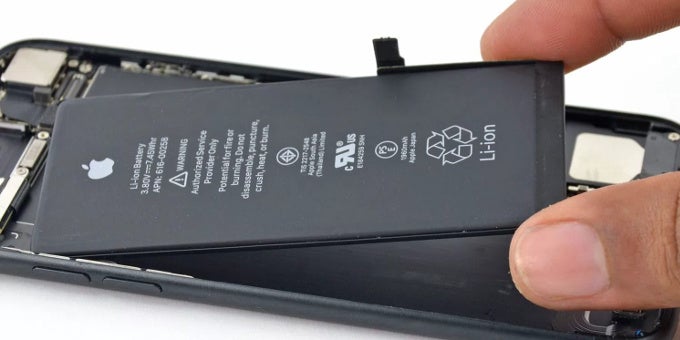 It's an interesting read and you can find the whole thing linked at the bottom of this article, but there is one piece that stands out and that we emphasize below:
All rechargeable batteries are
consumable components
that become less effective as they chemically age and their ability to hold a charge diminishes.
The company then expands on this in a new page dedicated to iPhone battery and performance, saying:
All rechargeable batteries are consumables and have a limited lifespan—eventually their capacity and performance decline so that they need to be serviced or recycled.
There is nothing sensational in Apple saying that iPhone batteries are "consumable components", just like the oil in a car. This is common knowledge for most people: batteries lose capacity after you use them for a while (Apple claims iPhone batteries lose about 20% of their capacity after 500 charge cycles). The reason why we bring this up now as Apple has finally addressed the issue is because... Apple itself claimed that most people will
never
need to replace their iPhone battery in the past.
Back in 2007, when the original iPhone launched, Apple vice president of marketing Greg Joswiak said in an interview for MacWorld:
"Most iPhone users will realize, as most iPod customers realized, that they never needed to replace their batteries."
At the time, Joswiak defended Apple's decision to design the original iPhone without an easily removable battery, which was a common design decision at the time. While Joswiak never claimed that batteries last forever, it is such statements that have created an illusion that iPhone batteries are somehow almost immune to aging and do not need to be replaced. With Apple's iOS 10.2.1 software update linking battery health directly to the performance of the phone, it became more evident than ever that iPhones - even some with just 1 year on the battery clock - do need to get their battery replaced to function at full capacity.
Apple has now started offering battery replacements for iPhone 6 and later for a reduced price of $29, down from the original $79 cost and it has promised to push out an update that informs users about the long-term health of their battery.