Battery sleeper cells: Will you be canceling your Note 7 order?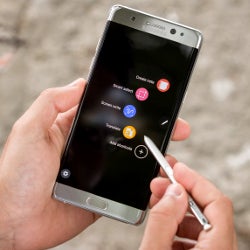 Samsung just issued an
official statement
about those
faulty Galaxy Note 7 production units
, saying that it is putting the phone's orders on hold to determine which batches have been affected by a batch of rogue battery cells that has slipped through the supply line quality checks.
It owned up to the problem, saying that out of about a million units moved so far, just 24 have been identified as problematic, yet everyone who owns one will receive a brand new replacement if they wish, it seems. Still, for those who preordered, and are waiting on their shiny Blue Coral version to arrive, the announcement that the shipments are placed on hold to isolate the troublesome batch and take it out of circulation must be pretty disappointing. The Note 7 had its official launch in Europe pegged for today, for instance, but now it seems that it will be moved down the line, possibly with a couple of weeks even.
Granted, the Note 7 is a handset worth waiting for, but given the cutthroat competition in the Android and iPhone universe this season, some might be tempted to look elsewhere until all of this is resolved. That is why we wanted to ask you if you are thinking of canceling your
Galaxy Note 7
order, or don't mind waiting a bit longer to get it. Tell us in the poll below.