Barnes & Noble Nook announcement: Live Coverage!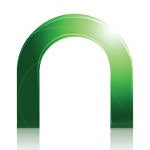 Welcome to our liveblog dedicated to today's announcement by Barnes & Noble! What we expect the company to unveil is the
Nook Tablet
, information about which
recently leaked
for all of us to see. The rumor has it that the new Nook Tablet will feature a 7" screen of the VividView IPS type, similarly sized to the one of the
Amazon Kindle Fire
. Other characteristics of the tablet include a snappy 1.2GHz dual-core TI OMAP4 processor, a total of 1GB of RAM, 16GB of internal storage, as well as a microSD card slot. The expected Nook Tablet price is $249, which is a bit higher than the Kindle Fire's $200 price tag.
Anyways, whether all of this will materialize is yet to be seen. Be sure to stay tuned to us at exactly
10AM ET | 9AM CT | 7AM PT
, when the event is going to kick off! In addition to the tracker below, you can also follow our up-to-the minute updates via our special Twitter channel
@PhoneArenaLive
.
Live event tracker
| | |
| --- | --- |
| 09:33 | That's all folks! And thanks for being a part of this. Check back soon on the site for anything NOOK related. This is JOhn V signing off! |
| 09:32 | Well, hopefully we'll get a chance to check out the new NOOK Tablet. |
| 09:31 | Lots of applause all around, with a short Q & A Session. |
| 09:31 | They're really stressing the $249 price and its superior offering. And we're done! |
| 09:31 | Closing remarks now! |
| 09:30 | William is going over the highlights about the NOOK Portfolio |
| 09:29 | Oooohhh...they'll gift wrap the Simple Touch if you buy it at a store. And now William is back on stage. |
| 09:28 | He's now how awesome that there are no ads with books with the Simple TOuch |
| 09:26 | Up to 2 months of battery with the Nook Simple Touch.Price is being dropped to $99....down from $139. |
| 09:25 | |
| 09:24 | Now he;s talking about the Nook SImple Touch, There's a new version that offers a better eInk display. |
| 09:24 | |
| 09:24 | The new enhancements features thought of popular apps, greater tablet functionality, and millions of songs. |
| 09:23 | |
| 09:23 | Now Jamie is essentially going over the wonders found with the original NOOK COLOR. Nothing really new. |
| 09:22 | |
| 09:22 | The original NOOK Color is now priced at $199....down from $249. Plus some new enhancements are on the way. |
| 09:22 | |
| 09:21 | |
| 09:21 | Jamie Iannone, president of digital products, is now on stage, |
| 09:20 | Quick video of the NOOK Tablet with Glee's Jane Lynch, And it was quick. |
| 09:20 | Other retailers like Best Buy, RadioShack, Target, Walmart, and more will be offering it. |
| 09:20 | |
| 09:19 | |
| 09:19 | Pre-orders are available now, in-stores available next week..all for $249.99 |
| 09:19 | Of course, he's talking about the superior customer service because you can go into any store to get help |
| 09:18 | How it's vastly superior to other 7" tablets out there. |
| 09:18 | William is giving up the overall rundown with the NOOK Tablet |
| 09:17 | |
| 09:17 | It's also lighter than the KINDLE fire. It has 1GB or RAM versus the 512BM RAM on the Kindle Fire. |
| 09:16 | |
| 09:16 | Mentioning how the NOOK Tablet's display is superior to the Kindle Fire. Also, how it offer a lot more memory & expansion. |
| 09:16 | |
| 09:15 | Better display with superior viewing angles. |
| 09:15 | Now william is talking about B & N and their ability to help customers at their stores. |
| 09:14 | |
| 09:14 | Now onto some cloud stuff....it features 16GB internal storage with a microSD card slot |
| 09:13 | |
| 09:12 | |
| 09:12 | |
| 09:12 | NOOK tablet offers a depth of catalogs in magazine and comics |
| 09:11 | So your kids can hear your voice reading the story. |
| 09:11 | Quick demonstration of the new kids reading feature...it essentially allows you to record your reading. |
| 09:10 | |
| 09:10 | NOOK Store has over 2.5 million titles. |
| 09:09 | It's #1 in a wide array of reading categories. |
| 09:09 | It definitely has a deep integration with Netflix. |
| 09:08 | Netflix and Hulu Plus are preloaded. |
| 09:08 | |
| 09:08 | Offers video support up to 1080p |
| 09:08 | |
| 09:08 | 11.5 hours for reading. |
| 09:07 | It features a revolutionary battery....up to 9 hours of video. |
| 09:07 | Fee Wi-F-i thrugh B & N, AT&T, Starbucks, etc. |
| 09:07 | Pack a full IPS lamination for superior clarity and great viewing angles |
| 09:06 | It's under a pound and ultra-lightweight. |
| 09:06 | Built in Wi-Fi obviously |
| 09:05 | Now onto the details. 1GHz dual-core CPU, 1GB RAM. |
| 09:05 | |
| 09:05 | And there goes the round of applause! |
| 09:05 | 11.5 hours of battery, 1GHz dual core CPU |
| 09:05 | |
| 09:04 | |
| 09:04 | |
| 09:04 | |
| 09:03 | He's now introducing the NOOK Tablet! Quick video! |
| 09:03 | |
| 09:03 | It's the #2 selling eBook tablet, behind the iPad |
| 09:03 | They've added over thousands of apps to the Nook Color, Flash, and largest catalog of children's books. |
| 09:02 | And now he's talking about the success of the NOOK Color. |