New Barnes&Noble Nook Tablet launching Nov 16th for $249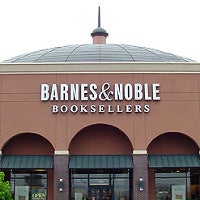 An all-new Barnes&Noble Nook Tablet is expected to roll out on November 16th, a mere day after the launch of Amazon's Kindle Fire, and with a similarly powerful silicon and a 7-inch VividView IPS screen, the Nook has the potential to rival not only the Fire, but also Apple's iPad.
It's believed that the new Nook Tablet will retail for $249, while the current Nook Color will see its price slashed to $199.
With the price cleared out, what's left is content and content is paramount for a tablet. B&N has the new Nook covered with more than 2 million books, HD videos and TV shows. When it comes to apps, the company claims the vague "thousands." Is this enough to rival the iPad? We'll find out soon: the Nook
unveiling is scheduled for November 7th
and we'll be there covering you live with the news, so mark 10:00 am EST | 7:00 am PST on your calendars and stay tuned.