Baidu Maps leaks for Windows Phone with offline maps
2
China has the fastest growth in smartphone penetration in the world, and Baidu is by far the largest search engine in the country, so if Baidu throws its weight behind a platform, we're obligated to take notice. We've seen before that Baidu is working on
its own fork
of the Android platform, and that
iPhones in China
will search using Baidu, but now it looks like the company is also building for Windows Phone.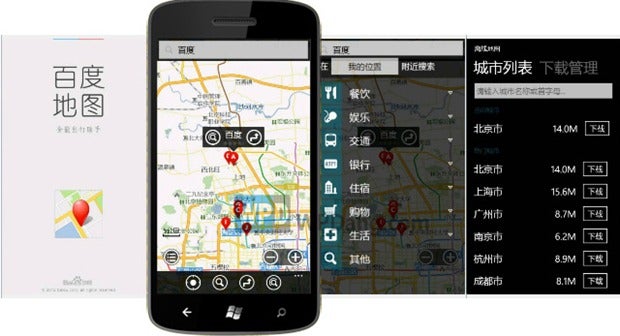 Windows Phone is already pretty
successful in China
, depending on the numbers you believe. And, there are reports that China is home to 14% of all Windows Phone devices, which might be a more impressive statistic if that didn't put China second to the U.S. where WP7 doesn't really have
the biggest footprint
. Still, any share is a good share, and a place from which to build.
Apparently, the installer (XAP) for a Windows Phone Baidu Maps app has leaked. This app already exists on Android, iPhone, and Symbian, so Windows Phone is joining pretty good company. The app is pretty solid, with most features you'd expect like place listings, public transit locations, turn-by-turn directions, and even offline maps. It doesn't have the voice navigation you can find in the Android version, but the offline maps will allow you to download chunks of map areas for offline use.
The app looks pretty slick with the Metro Windows 8 UI, so we'll have to see if Chinese users get excited for it.
Recommended Stories