Nokia Windows Phone US market share still behind Samsung, HTC in Q2 2012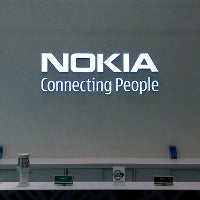 As Nokia approaches its quarterly financials release on July 19th, there are more and more indicators about the state of the company these days and, sadly, most are not really great news for Nokia Windows Phones.
First, Nielsen released its latest
estimates for the second quarter of 2012
, and despite Nokia's exclusive focus on Windows Phone with its Lumia series, the company still hasn't caught up in WP devices market share with Samsung and HTC. The two companies have been selling WP devices since the early days of the platform, though, and have some sales accumulated from back then. Still, all those numbers aren't that big at all - while Samsung and HTC Windows Phones held 0.5% of the smartphone market, Nokia accounted for 0.3% by the end of Q2 2012.
At the same time, prospects for third quarter are cloudy as well. Microsoft announced existing Windows Phones won't get WP8, and this means that the overwhelming majority of users are likely to wait until the first WP8 devices come out. Nokia gets this, so it reacts by virtually stopping all manufacturing of WP7 handsets, but Windows Phone 8 is not yet out so there's a certain time gap during which the company is just
sitting idly
in one of its toughest transformational periods.


"Since current Nokia phones will only work on Windows 7, the OEMs have stopped supporting the phones. They are very close to stop manufacturing parts for the phones, with the anticipation that these phones will become entirely obsolete in three months. In the meantime, the new phones developed for Windows 8 are yet to start manufacturing. Without much funding budgeted for new product development, the whole company has been sitting somewhat idly waiting for business to start on with the release of Windows 8," a Nokia Asia employee said.


And finally, Nokia is
closing two of its four offices in China
, the world's biggest phone market. It is, though, growing the size of the remaining two, but that's hardly the push in Asia that will bring Nokia success. The Finns have severely crippled their relationship with Asian carriers after stopping MeeGo and switching to Windows Phone. Nokia sales slumped 70% in Asia in the first quarter of 2012.
source:
Seeking Alpha
,
WSJ
,
Nielsen