Back of HTC Aero (A9) surfaces, bares uncanny resemblance to Apple iPhone 6? (UPDATE)
48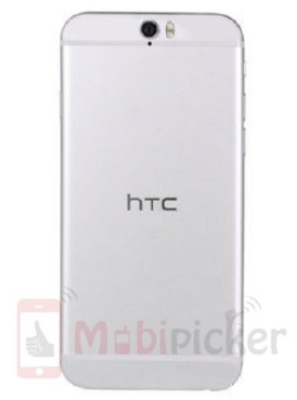 Image allegedly showing the back of the HTC A9
Earlier this morning, we told you that despite
talk of a 6-inch phone called the HTC O2
, the previously rumored HTC Aero flagship model was still expected to launch this year. We also mentioned that the device is expected to
carry the HTC A9 name and be powered by a deca-core CPU
that comes with the MediaTek Helio X20 chipset.
Now, an image has been released that is alleged to be the back of the HTC A9. Right away, you might notice a resemblance to the
Apple iPhone 6
. But you can't blame HTC for that totally. After all, the back of the iPhone 6 does have some similarities to the rear of the
HTC One (M8)
.
Because the Media Tek Helio X20 will start production in November, the A9 might not be available until late in the fourth quarter this year. HTC will certainly try to make this year's holiday shopping season. The phone should feature an all-metal build, a 5.5-inch screen, and 4GB of RAM. The big question is whether HTC can reconnect with its fans who were let down by the
HTC One M9
.
We should remind you to take this story with the proverbial grain of salt.
Outside of CEO Cher Wang's statement that a "Hero" phone is coming
, we have heard nothing from the manufacturer in terms of an HTC Aero or HTC A9.
Thanks for the tip!
source:
Mobipicke
r

UPDATE:
Well, it appears that the reason why the alleged HTC A9 looks like an iPhone 6 on the back is that the picture IS of an iPhone 6 photoshopped to include the HTC logo and a different rear camera placement. So we still await a legitimate image of the HTC A9.

source:
Mobilissimo.ro
(
translated
)