Awesome retro wallpapers in ultra high-res, perfect for your Pixel XL, LG V20, Galaxy S7/S7 Edge, HTC 10 and others
1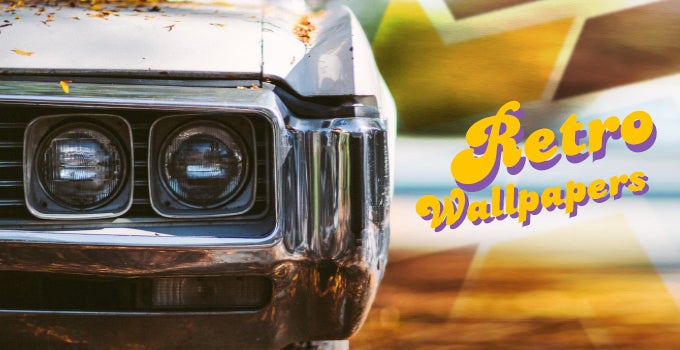 Welcome to yet another installment of PhoneArena's wallpaper picks! This week's theme:
retro
!
This is a broad category, so we will be including images of vintage cars, old cameras, retro video game consoles, music paraphernalia, and a lot more in between. In fact, we've decided to not strictly limit our choices based on the age of the subject depicted, but opted instead to broaden our selection to also include images that are simply vintage styled. This approach, we think, is very appropriate when picking images to use as backgrounds on modern devices, as often times old photos — or illustrations and scans of other mediums for that matter — can clash with the overall aesthetic of contemporary user interfaces. This is not the case at all times, of course, but you get the point.
On the other hand, retro-styled images, as well as ones depicting things from days far gone, that have been made using modern tech, fit quite well within the aesthetics of today's GUIs. It's just something about that digital look, when combined with a vintage style and theme, that results in delightfully anachronistic images that just look good on a smartphone or tablet.
With that said, here is this week's selection of awesome wallpapers, all of them presented in ultra high resolutions (as usual), and perfect for all screen orientations and home- and-lock-screen setups!
As usual, you can browse through and preview all the background in the gallery bellow and download the full-sized images here.
30+ Infinity Display wallpapers for phones with tall screens
50+ Beautiful high-res wallpapers, perfect for your LG G7, Galaxy S9, Pixel 2 XL, iPhone X, and others
50+ Awesome high-res wallpapers, perfect for your Galaxy S9, Pixel 2 XL, iPhone X, Huawei P20 Pro, and others
Beautiful, high-res smartphone wallpapers
Beautiful, dark wallpapers perfect for OLED smartphones
Expand timeline
Loading ...