Automotive wars: Google set to unveil a rival to Apple's CarPlay OS at Google I/O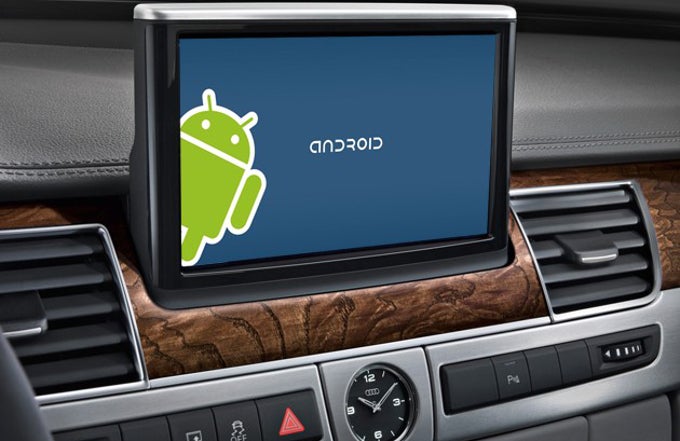 It seems that Google is about to unveil its own in-car operating system at this year's I/O developers' conference next week. Codenamed Google Auto Link, this in-car OS is being developed by the Open Automotive Alliance, which consists of Google, Audi AG, General Motors Co., Honda Motor Co., Hyundai Motor Group and NVIDIA Corp. It is known as Google Auto Link among its developers. Of course, this operating system is going to stand
against Apple's CarPlay service
and open up a new front in the never-ending war between the two giants.
Google's Auto Link will allow users to control their Android smartphones straight from the dashboard, the center console, and the steering wheel controls. This will most probably allow you to make calls, browse Google Maps, send messages, and play music without touching your phone at all. We are also pretty sure that Google Now will hitch a ride, as well – after all, we are talking about vehicles here, so a voice recognition service as sophisticated as Google Now will provide a decent level of convenience and safety. This is pretty similar to Apple's CarPlay take on the matter, which enables drivers to put Siri's services to good use.
It is still unknown what car brands will support Google Auto Link, but from the looks of it, Audi, GM, Honda, and Hyundai could be the first to jump on the bandwagon. Audi already uses Google Maps satellite imagery as an overlay of its GPS navigation maps, while Hyundai uses certain Google voice recognition services.
Apart from Google Auto Link, Google is also said to be developing brand new Android features that will make the car itself a connected Android device. Back when the Open Automotive Alliance was established, it was said that it aims at bringing Android to cars in 2014. So, apart from internal combustion engines and electrical motors, our future vehicles might get powered by Android, as well.
source:
Automotive News