Australian High Court says Apple's case has no merit, Samsung free to sell Samsung GALAXY Tab 10.1
27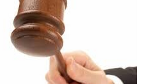 The High Court of Australia ruled on Thursday that Apple's case against Samsung
has no merit
, allowing the Korean based firm to now sell the
Samsung GALAXY Tab 10.1
in the country. The ruling came just in time for Samsung, which can now offer its flagship tablet in time for the holidays. Apple tried to fight the ruling, pointing to the previous judgment on the matter, but the argument was ignored. And to add insult to injury, Apple was ordered to pay Samsung's legal tab. The ruling comes days after
Apple was turned down in a U.S. District Court
, seeking a preliminary injunction against the sale of certain Samsung products.
In the Australian case,
Apple originally won a preliminary injunction against Samsung
, preventing the latter from selling its flagship tablet in the country due to the infringement of Apple patents relating to touchscreens and multitouch.At the time, the Korean manufacturer said that if it could not sell the GALAXY Tab 10.1 by the holiday shopping season, it
would kill off the device in the country
. But it never came to that as late last month, an Australian Federal Court
reversed the original ruling
, although it was extended to Friday so that the court could rule if Apple had the right to appeal the removal of the preliminary injunction.
With the latest ruling, the High Court says it will not hear Apple's request to reinstate the ban, which leaves Samsung free and clear to offer the tablet in Australia. The 16GB Wi-Fi model will cost $579, and the 16GB Wi-Fi/3G variant will have a $729 price tag. Samsung, of course, was pleased with the ruling and Apple has yet to issue a comment.
Meanwhile, the Samsung GALAXY Tab 10.1
is permanently banned in Germany
because of its alleged similarity to the Apple iPad 2. The manufacturer is getting around that order by offering a slightly revised model, the
Samsung GALAXY Tab 10.1N
,
which Apple also wants banned
in the country.
source:
ZDNet
via
AndroidCentral