At 600 nits, the Nokia Lumia 925 display is the brightest mobile AMOLED panel to date
66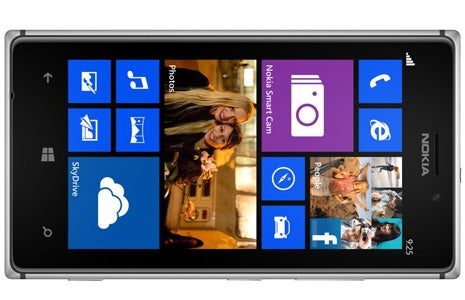 We spotted in the developer specifications for the
Lumia 925
yesterday that Nokia lists the 4.5" HD OLED screen as having a peak brightness of 600 nits, but thought that there's been a database mismatch with the
Lumia 920
, which is also listed at 600 nits, but has an LCD screen, and such peak brightness is achievable there.
After all, even Samsung doesn't boost its Super AMOLED panels beyond 300-400 nits, which, despite the low reflectance ratio of its displays, still makes them pretty bad for outdoor usage, especially in bright sunlight.
Nokia, however, just outed a "Why the Nokia Lumia 925 is a screen idol" article, confirming that it is using a combination of technologies for the Lumia 925 panel, and its engineers have indeed maxed out the brightness at
600 nits
, which is on par with the best LCDs out there, including the luminant
iPhone 5
.
Kenneth Majander from the display development team at Nokia, elaborates: "
With the Nokia Lumia 925, we're using a new laminated AMOLED display technology, which brings a lot of advantages. For one thing, AMOLED allows us to remove an air gap between the screen and the display
."
This makes the panel thinner, brighter and less reflective, but Samsung is also taking advantage of these OLED-specific features in its Galaxy line displays, so what gives? It might have something to do with Nokia's ClearBlack layer that it puts on its touchscreens, reducing reflections and improving contrast further. On top of that, despite that we have the typical for OLED screens wide viewing angles and saturated colors, Nokia has provided a Color Profiling app that offers many levels of saturation to choose from, in addition to cool, neutral and warm options.
"
Some people prefer more natural colours on their screen. Others want to make it more vivid
," adds Kenneth. "
The new app offers a slider allowing 11 degrees of vividness
."
Add to all of the above an improved Synaptics technology for a super-sensitive touchscreen that can be operated with gloves, a feature that got introduced with the
Lumia 920
, and enhanced further on the 925, and, pending our review of the handset, this panel might be the best mobile OLED display to date, despite being a "mere" HD resolution.