At $299 and exclusive to AT&T, the Nokia Lumia 1020 is too expensive
65
This article may contain personal views and opinion from the author.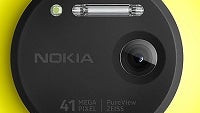 During Nokia's introduction of the super-cool, mega-camera,
Lumia 1020
in New York on Thursday, CEO of AT&T Mobility, Ralph de la Vega, made some exciting observations about the long-term relationship the carrier and Nokia have had over the past 15 or so years.
First, Mr. de la Vega was
clearly excited about this device
, notably more excited than he was when I witnessed his presentation about the
HTC First
as the first device packing Facebook Home as part of the native experience. Today was no mistake or act,
Mr. de la Vega digs this device.


What's not to like?
I know fans of the different platforms will chime in with all sorts of answers, but frankly many of the answers are tired and in some cases, no longer applicable. Since I don't want to chase that rabbit down the hole let me say this:
In all honesty, I, along with anyone that uses or has used Windows Phone 8, can reasonably concede that the platform is not perfect.
The app environment has a ton of momentum and so Windows Phone fans are dedicating more time to really examining what they hope will be enhancements to the user experience with Windows Phone 8 in the GDR2, GDR3 and 8.1 updates over the next year.
The complaints are now less about the apps, and more focused on refining the experience to propel the platform to the next level. The biggest issues have to do with notifications (customized), file management, and use of Zune for media syncing. The list is quite long. The good news is that Microsoft appears to be really listening, so for now, let's acknowledge that there are warts for Windows Phone. For the rest of the gang, take a step back an acknowledge the failings of your favorite platform and we'll get to brass tax.
It's too expensive.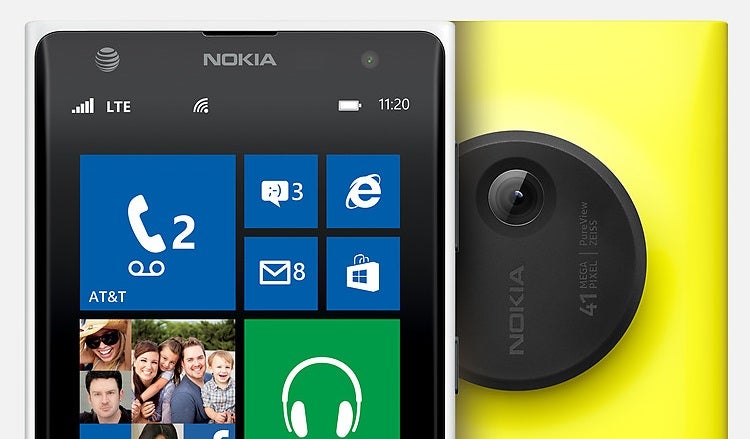 $299 is a pretty sensitive price point, what if the Lumia 1020 were just $50 less?
When you consider what the Nokia brand is currently commanding through the carriers via subsidies, the new Lumia 1020 does not fit the model to generate appropriate demand. The current line-up of Nokia flagships, the
Lumia 920
,
Lumia 925
and
Lumia 928
can
all be had for a subsidized price $99 or less
($49 down payment in T-Mobile's case).
I have no doubt that the carriers and Nokia have been aggressively subsidizing these devices to reestablish a foothold for Windows Phone 8 and Nokia in the United States. Some of the internal components, due to the operating system requirements, also help keep costs down, but like any "new" player, aggressive pricing is almost always used to lay the foundation for future products. Therein lies the rub, Nokia is still laying a foundation, and while I think the Lumia 1020 is timely (and necessary), I also think Nokia is not situated properly to command such pricing with AT&T alone.
Last year, I bemoaned AT&T's exclusive arrangement with the Lumia 920
. I stand by my arguments in that case, but I do not need to use them now. Now, circumstances are different, and Nokia needs to pay better attention to the environment.
One of the first points I will make concern Mr. de la Vega's comments about AT&T and Windows Phone. During the presentation, he noted that AT&T is the leading carrier for Windows Phone in the United States. If we are talking about all of Windows Phone 7 and Windows Phone 8, he may be correct. When it comes to Windows Phone 8 however, the statistics are painting another picture.
Based on last month's statistics from AdDuplex, Verizon Wireless holds a distinct lead over AT&T in Windows Phone 8 market share, 43% to 39%. In fact, Verizon has more Lumia 822 devices in service than AT&T has Lumia 920s in the field according to the same crop of data. Now that the Lumia 928 is in full swing, it will be interesting to see how that affects the landscape.
The next point I will touch on is the relationship between AT&T and Nokia. AT&T has been selling Nokia gear for a long time. Verizon's relationship still has a new car smell by comparison. However, during the question and answer phase of the presentation today, a reporter with Forbes, not a small organization by any means, outright called Nokia and AT&T about a perception that the partnership is not making its way to the retail channel.
I can't quote her directly, but she pretty much said to Stephen Elop,
"AT&T has been a horrible partner for you. I love my Lumia but when I walk into a store no one knows anything about it."
She then took that commentary and tried to turn it into a question about how the relationship can be strengthened. To his credit, Mr. Elop took ownership (unnecessarily in my view) and responded that Nokia was going to ensure more cohesive training at the retail level. Frankly, if I had just signed another exclusive deal, I probably would have made sure the other party was doing its part as well.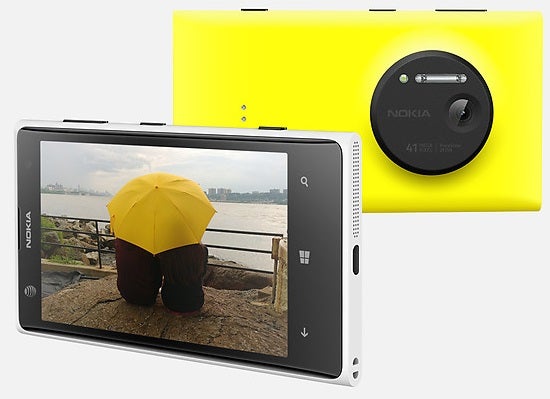 The Lumia 1020 is definitely a breed apart, but has Nokia generated enough momentum in the US for this price point?
Am I saying that Nokia and Verizon could get away with a $300 price tag for the Lumia 1020? No. Am I advocating that AT&T should have it on sale for $199? No, I am not so naïve to think this device comes cheap.
That camera is packing a ton of expensive technology
and there isn't another device like it on earth (it even sets itself apart from the 808 PureView I think).
What about the $249 price point?
Surely AT&T and Nokia would be willing to each eat $25 in order to sell a boat load of these things. When you consider the updates that Microsoft has coming over the next year, this flagship will still be distinct a year from now, and even two years from now. The 808 PureView is proof of that (go look on eBay how much new and used ones are still selling for).
However, while "we" muddle through the maturing updates to the Windows Phone platform, a customer is going to be put off by $300 out of pocket when he or she can get a 32GB
Samsung Galaxy S4
for $249, a 16GB for $199 or a 32GB
iPhone 5
for $299.
Love them or hate them, you can't deny the duopoly that is Android and iOS.
It's too expensive.
Speaking of duopolies
, Nokia is taking overly protective positions when it comes to these exclusive deals. The carriers may insist on them to a point, but it is detrimental to Nokia especially when its chosen partner may not be a top performer compared to the competition.
Verizon is currently outperforming AT&T with Windows Phone.
Nokia needs to consider Samsung's model of building primary devices that end up available across all relevant carriers. The Galaxy S4 is a perfect example, available everywhere while off-shoots of the device fill the niches.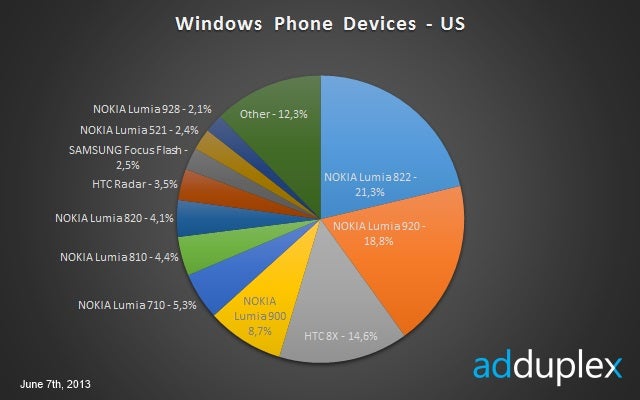 Verizon's performance in selling Windows 8 devices marks a distinct trend versus AT&T
Nokia engineered three different devices for three separate customers
when it could have engineered three (or maybe two) for all its customers in stages. Offering first dibs on a device for three months is certainly a workable incentive, and then let the rest of the carriers join in the fun. Whatever AT&T can't get done in the first three months of exclusivity does not mean that another three months will make any difference, the mobile hardware cycle is too short to allow anyone to sit on the sidelines.
Maybe Nokia has plans like this already in the works. Next year, Verizon expects to start offering devices that are devoid of any CDMA radios, purely LTE. That will certainly make things easier for the manufacturers since they can just ensure the proper LTE bands are supported and keep the GSM/UMTS radios on board for global roaming.
When those days arrive, exclusive arrangements like the one for the Lumia 1020 are going to be more difficult to justify at any price.
It's too expensive.
reference for Windows Phone market activity:
AdDuplex