AT&T's exclusivity with the Nokia Lumia 920, bad for Nokia?
30
This article may contain personal views and opinion from the author.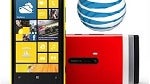 Carrier exclusivity - two words which always bring about a lively debate about the pros and cons of such business relationships.
When
AT&T made its announcement officially introducing the Nokia Lumia 920 and 820
, those of us who have been following the news related to Windows Phone 8 and Nokia were excited to see some official news, even if we still are not blessed with an official date of availability. What many of us were not so thrilled to see were these words in AT&T's press release:
"Exclusive to our customers and featuring unique innovations in imaging technology, wireless charging and a bright, sensitive display…the Lumia 920 will be one of the hottest phones for the holidays."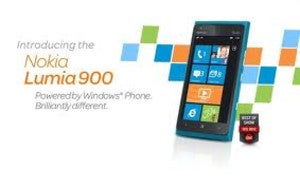 The Lumia 900 has been an AT&T exclusive
Exclusive? Again? For how long? Forever? These are all understandable reactions for those that are customers on carriers other than AT&T. It is even more understandable when considering that AT&T's efforts to make a big impact with the Lumia 900 fell short. Earlier this summer, AT&T had reported that sales of the Lumia 900 in the second quarter of this year were unchanged from the first quarter. That equates to about 1.2-million units sold over six months. Okay, technically a success, but those figures do not blow anyone away, and in the premium smartphone segment, they do not warrant a comparison with the competition.
So why did Nokia commit with AT&T again with a device which is certainly generating a lot more excitement? Especially given that it could be argued that Nokia could easily move more of its product across three carriers instead of one (Sprint has not announced its plans with regards to Nokia or Windows Phone 8). It all comes down to risk. The smartphone space has two giant gorillas which literally leave crumbs for the competition to fight over. Clearly AT&T's position was based on the assumption of risk involved in building an inventory which saw limited success in the previous year. The view from AT&T is understandable to some extent. In order to place such a bet, the exclusivity arguably helps AT&T win new customers who do not care about leaving one carrier for another in pursuit of a phone. It worked when AT&T had a lock on the iPhone, but it could be said that success has not been duplicated.
Let us contrast that with Verizon's approach to compete against the iPhone when it was an AT&T exclusive. Verizon Wireless' campaign of "Droid Does" was an unequivocal success and many credit that campaign for being the springboard that Android needed, and indeed received, making it the dominant smartphone platform among consumers.
For their part, Nokia looks like they put together an amazing piece of hardware with the
Lumia 920
. Regardless of rhetoric, this generation of Lumias is very important to Nokia, who is
throwing everything including the kitchen sink to shore up their financial condition
. Their success or failure may not directly impact the company's balance sheet, but if investors and the market are not certain, it could run the Finnish handset maker's books to the bleeding edge in a stock sell-off.
When it leaked that
Verizon was going to be picking up all the big guns for Windows Phone 8
, those that were excited about Windows Phone 8 were thrilled to learn that the Lumia 920 was part of that list. Now there is consternation at the announcement by AT&T.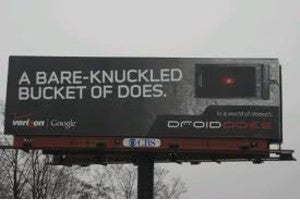 The Droid Does campaign was a major contributor to the success Android has today
Does this help Nokia? In our view, no. If AT&T's exclusivity with the Lumia 900 could barely move a little over a million units in 6 months, Nokia would be able to move double that number by engaging with all the interested carriers, with less perceived risk than what AT&T is doing now. If Nokia were able to get Verizon, AT&T and T-Mobile to commit to only 250,000 units per quarter, they would have exceeded their previous performance with AT&T by 25% immediately. Or, if Nokia had looked to engage with Verizon to launch a campaign akin to "Droid Does," then there would have been a reasonable expectation of success and in comparison to AT&T, would also position Nokia with the largest US carrier. T-Mobile, while having been a reliable conduit with the
Nokia Lumia 710
, is simply not big enough to pursue such an undertaking.
For now, it seems that the new Lumias are AT&T's to bring to market. Those that find the device's design or camera performance irresistible will net AT&T a few new customers. For the rest that know better than to leave a reliable carrier for a device, we will have to wait and see how long and how exclusive this arrangement will be. We know that Verizon will be picking up the
HTC 8X
, and that handset is certainly no slouch, but Nokia has certainly made a splash in the tech circles with the Lumia 920, and there will be many that are disappointed that they cannot give their money to Nokia right away.