Asus EP90 Eee Pad tablet to sport 3G, HDMI and Windows Embedded Compact 7
3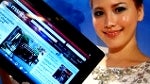 The divorce lawyers have barely figured out the custody over the children in the
Garmin-Asus breakup
, and it seems that both companies have been thoroughly prepared to go on their merry ways without shedding a tear. While Garmin will stay the exclusive provider of GPS solutions for Asus's Android devices, the Taiwanese are marching ahead with their smartphone and tablet plans. Reports are that Asus has placed an order for a few hundred thousand Tegra 2 chipsets with NVIDIA, and is planning to utilize those in tablets and
smartphones
next year.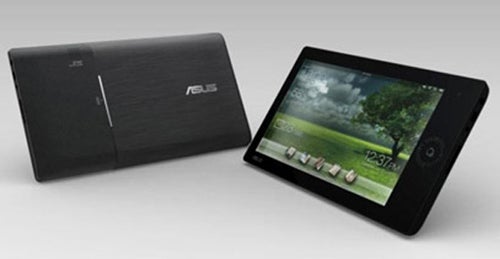 The rumored for early 2011 launch Asus EP90 tablet will be a Windows Embedded Compact 7 undertaking, and thus aimed at the corporate market. It will have 3G connectivity, HDMI-out, 8.9" screen with 1024x600 pixels of resolution, up to 32GB memory, two cameras, USB ports, GPS, Bluetooth and Wi-Fi. We have also seen on YouTube a dock with a keyboard as an accessory for the Eee Pad. The battery life is supposed to be around 4.5 hours, similar to that of the HP Slate tablet with Windows. The rumored pricing was in the $400-$500 range, but considering the $799 price tag on the HP Slate, that might have gone up with the added options. There is also a 10" Asus Eee Pad, rumored for March 2011 release.
Sounds like the best of several worlds - a desktop OS on a tablet that can make phone calls, but we remain a bit skeptical until we see how Asus and Microsoft have implemented Windows Embedded Compact 7 on the Eee Pad. Windows 7 doesn't run on
ARM-based chipset, such as Tegra 2
, and the Embedded edition, while touch-optimized and able to enter the ARM race, may not be compatible with all Windows 7 programs.
On the other hand, Microsoft recently signed a licensing agreement with ARM Holdings, so those Windows-based tablets might surprise us. We'll see, it might not take over the iPad, or the smorgasbord of Android tablets, but the Asus Eee Pad could certainly have its moments accessing the corporate networks. We are embedding a few months old video of a 10" Tegra 2-based prototype by Asus, that demonstrates how Windows Embedded Compact 7 behaves on a tablet. Well, at least we are positive it will support Adobe Flash 10.1, unlike some others we know.
via
Electronista